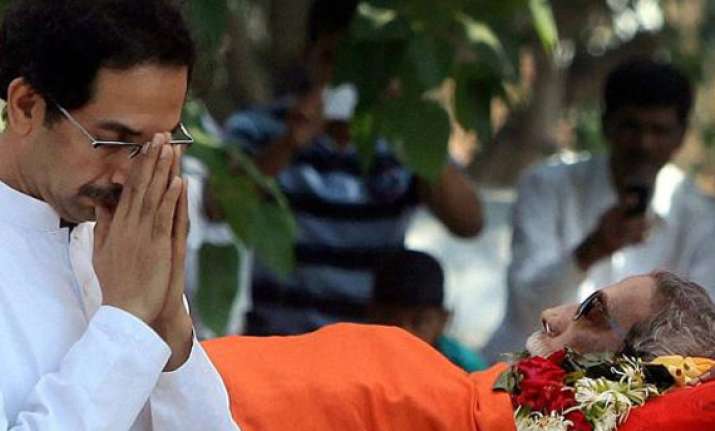 Mumbai, Dec 2: Shiv Sena mouthpiece Saamna today frontpaged an interview given  by party executive president Uddhav Thackeray to say that the late Bal Thackeray will continue as the party supremo.
Says Uddhav: "There is only one Shiv Sena pramukh and one Hindu Hriday Samraat, and nobody else can become the Shiv Sena pramukh." 
Uddhav Thackeray will be on a statewide tour from Dec 3 till Dec 16 to keep the party's mass base intact.