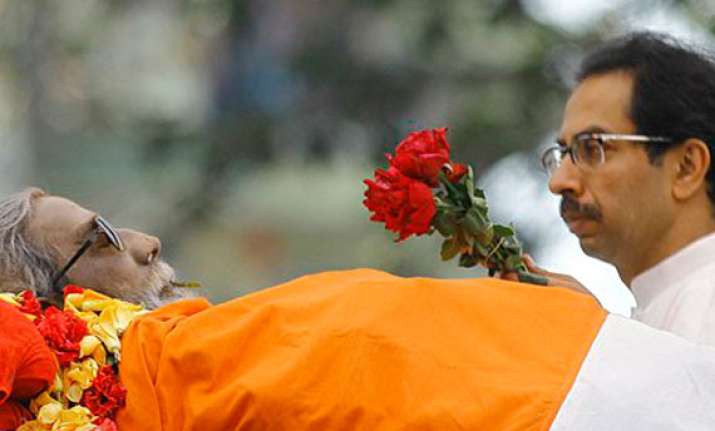 Mumbai, Feb 19: Shiv Sena president Uddhav Thackeray on Monday accused NCP chief Sharad Pawar of "playing vote bank politics". "Balasaheb never back-stabbed anybody. He did not take a stand only for the sake of vote bank politics like Pawar," Uddhav said.
His comment came close on the heels of Maharashtra deputy chief minister and Sharad Pawar's nephew Ajit Pawar criticising the late Shiv Sena supremo. Ajit had said that senior Thackeray's criticism on government policies seldom fetched votes for Shiv Sena.
"Sharad Pawar quit Congress opposing Sonia Gandhi's foreign origin and went on to forge an alliance with Congress for the sake of power," Uddhav said. On the bandh called by trade unions on February 20 and 21, Uddhav said Shiv Sena would participate in the bandh but would ensure that no inconvenience is caused to HSC students appearing for exams.