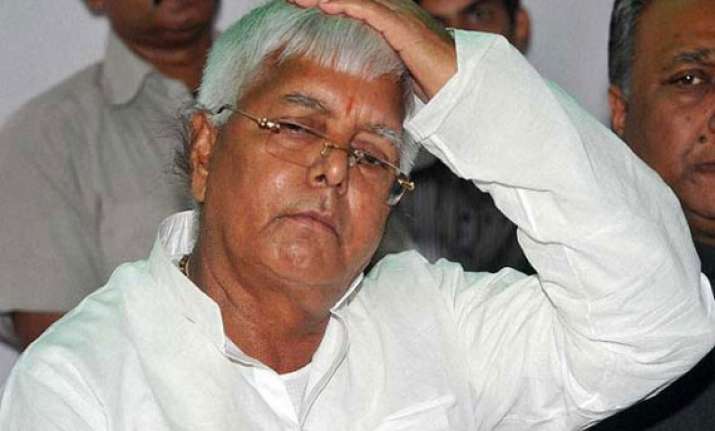 New Delhi: RJD chief Lalu Prasad Yadav today said his party's "unconditional support" to the JD(U) government in Bihar is aimed at foiling BJP's "design" to capture power in the state, but evaded questions on future possibilities with Nitish Kumar's party.  Yadav also met Congress President Sonia Gandhi in the evening and is learnt to have briefed her about the polls in Bihar. The alliance of RJD, Congress and NCP won seven of the 40 Lok Sabha seats in the state.
"We have been supporting Congress at the Centre for a long time to check communal forces. Similarly, our support to the Jitan Ram Manhji government in Bihar is also to check BJP and foil its design to capture power in the state. It is unconditional support, but we will keep monitoring the working of the government," Prasad told PTI.
Prasad's party did not perform as expected in Lok Sabha polls in Bihar and the RJD chief said that BJP's handsome performance in the state was due to the "spread of communal poison at grassroots".