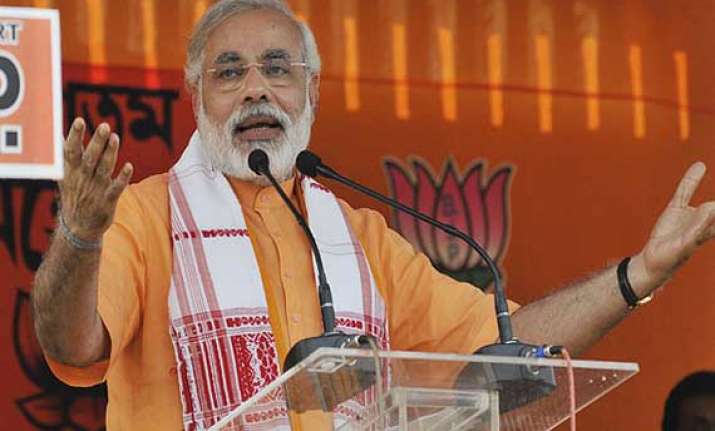 Robertsganj (UP): Narendra Modi today said farmers are suffering losses due to policies framed by 'babus' sitting inside AC offices and promised that after assuming power at the Centre he will revamp the mechanism of fixing Minimum Support Price (MSP).
The BJP leader said that when farmers visit markets to sell their produce, not a single government officer is present there which is why middlemen come.
"Farmers are not benefiting by the current policy, which is being decided by babus sitting inside air conditioned offices. When farmers go to market to sell their products, no government official is present there... middlemen come there.
This is what is prevalent now," Modi said at a rally here. He promised to revamp the way Minimum Support Price is calculated.
"BJP in its manifesto has stated that it has decided to take a historic decision. After forming BJP government in Delhi, we will fix the MSP and babus (bureaucrats) will not be allowed to do as they wish. We have suggested a definite process," he said.