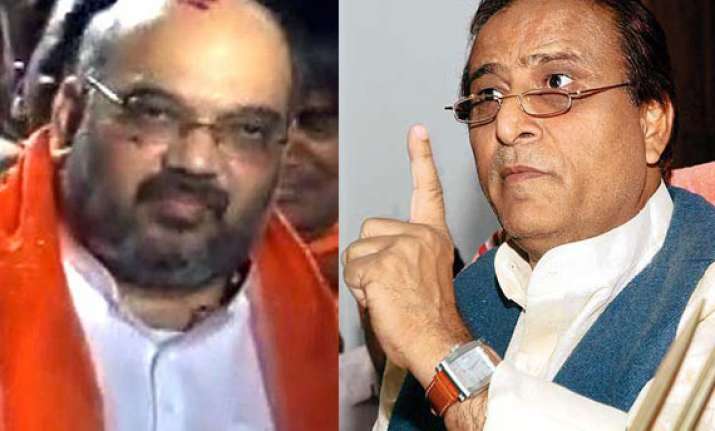 Ghaziabad: Samajwadi Party leader Azam Khan yesterday called Narendra Modi's close aide Amit Shah "Gunda no.1", saying he has come to Uttar Pradesh to "create terror".
"Amit Shah, who has come to UP to create terror and is also an accused under Section 302 (killing), is the "Gunda no.1" (Goon no.1)," Khan said about the BJP state campaign manager at a rally in Muslim-dominated Masuri area.
"It is unfortunate to have to refer him as a gunda but he who is accused of killing cannot be called a nice guy and we have to call him a gunda," he added.
Addressing the rally in support of SP candidate from Ghaziabad Sudan Rawat, Khan said "BJP doesn't have anything but to hate in its pocket."