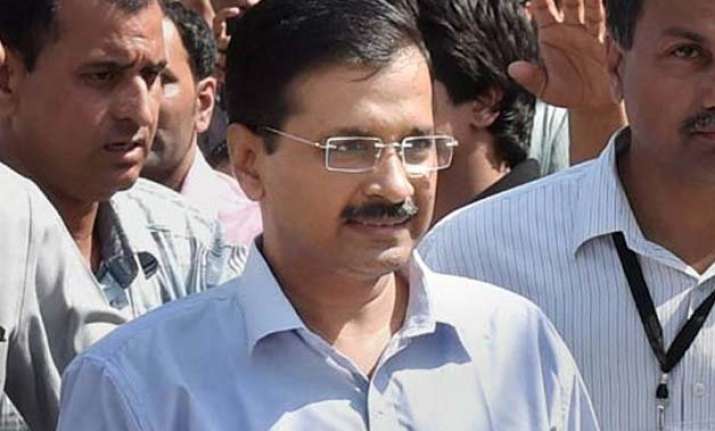 New Delhi: Amid ongoing bitter power tussle within the Aam Aadmi Party (AAP), its national convener Arvind Kejriwal today said that 'all is well with the party and there is no need for worry'.
"There is no need for worry. The party is doing fine. We will manage it well," Kejrial said, a day after removing Prashant Bhushan from its National Disciplinary Committee. 
On Saturday, the AAP's National Council had sacked Bhushan, Yogendra Yadav and two others from National Executive. 
The party's ombudsman or Lokpal, Admiral Ramdass, was also replaced with a three-member panel. 
Kejriwal today also met Prime Minister Narendra Modi at Rashtrapati Bhavan where the latter asked him about his health. The two leaders had an informal chat in the refreshment area of Rashtrapati Bhavan after the Padma awarding ceremony ended.