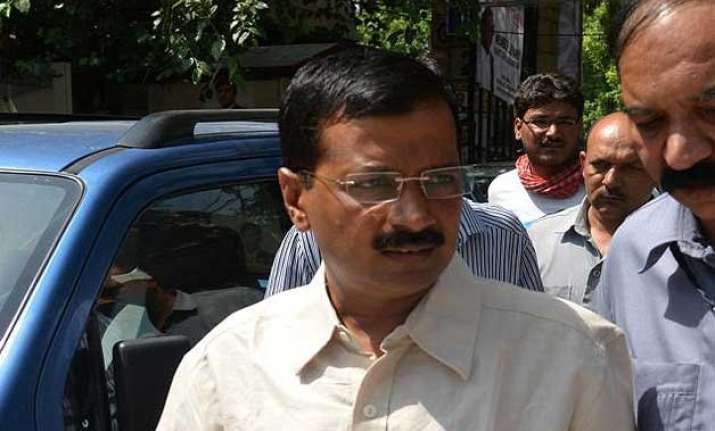 New Delhi:  A Delhi court on Tuesday criticised Chief Minister Arvind Kejriwal along with senior Aam Aadmi Party leaders Manish Sisodia and Yogendra Yadav in connection with a defamation case.
It was for the first time that all the three leaders from AAP came on the same stage after Yogendra Yadav's ouster from the Party's Political Affairs Committee (PAC). The court did not make any observations and postponed the matter for the next hearing on May 2nd. The Court has also slammed the trio for not respecting the law.
"There is nothing to reflect why the accused (Kejriwal, Sisodia and Yadav) have not appeared. Accused have no respect for law. Considering no one has appeared for accused, I am keeping the matter pending at 2PM. Call at 2PM," Metropolitan Magistrate Mayuri Singh said after the trio failed to comply
with court's order that they were to "positively" appear today.
Manish Sisodia and Arvind Kejriwal had reached 5 minutes before Yogendra Yadav in the court. All three leaders sat together but after the initial pleasantries there was no other interaction personally among the trio.
Arvind Kejriwal, Manish Sisodia and Yogendra Yadav were released on bail after they had appeared in the court on June 4, 2014. The summons to them were issued on the complaint of advocate Surender Kumar Sharma under sections 499, 500 (defamation) and 34 (common intention) of the IPC, with the court, saying there was prima facie material to summon the accused.
Kejriwal returned to New Delhi on Monday evening after he spent 12 days for a naturopathy treatment at a health firm outside Bangalore.