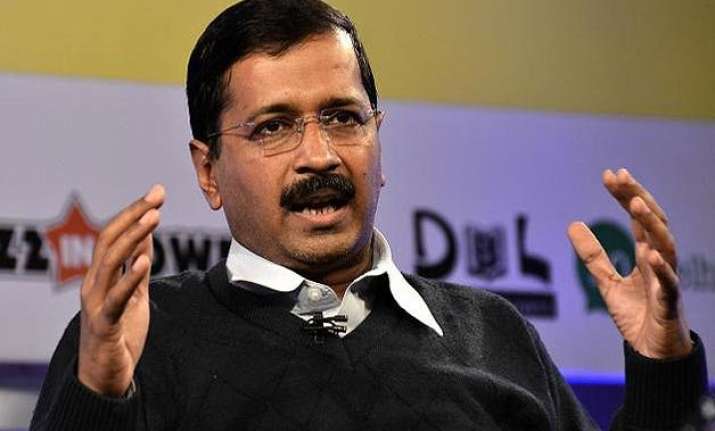 New Delhi: Chief Minister Arvind Kejriwal has written to Union Home Minister Rajnath Singh complaining about a lack of communication between the Centre and Delhi government which, he said, was delaying decision making.  
In the letter last week, Kejriwal also emphasised the issues related to disbursal of compensation to 1984 riots victims, transfer and posting of bureaucrats, routing of files and decision-making on subjects like land, police and law and order.
"Since the time when the new AAP government was formed, there has been a lack of communication between the state and the Centre, which is affecting decision making," an official said.
Sources said that Kejriwal focused on the subject of compensation for 1984 riots victims.A senior official said that when Delhi was under President's rule before this year's Assembly elections, the Union Home Ministry decided to award a compensation of Rs 5 lakh each to 1984 riot victims. However, cheques were given only to 17 families while, the official said, it is estimated that there are over 3,000 victims.
Delhi government has also made a provision of Rs 10 crore for the riot victims, but is waiting for Centre to clear the relief payments.
Delhi government had also tried to seek a clarification from the Centre over the jurisdiction as regards the routing of files between the Chief Minister and Lieutenant General's office.
The government has also raised the issue of transfer of officials as cadre control for civil servants lies with the home ministry. Last month, some bureaucrats holding key positions had been transferred to other Union Territories by the Centre in a major reshuffle.