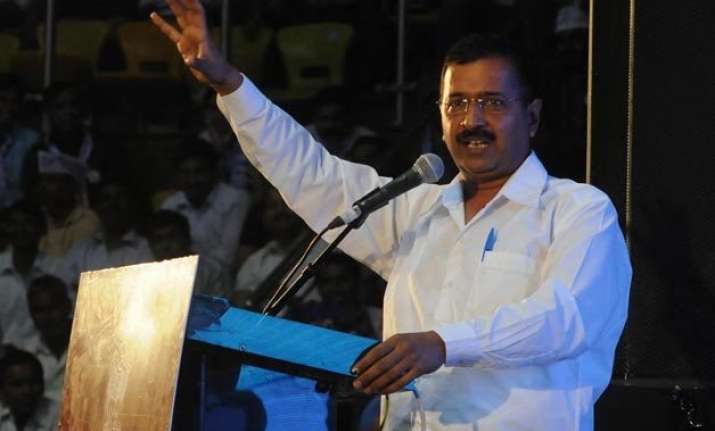 New Delhi: Delhi Chief Minister Arvind Kejriwal today said that Aam Aadmi Party (AAP) has gone bankrupt.
The Chief Minister said that after party came to power in Delhi, funds got exhausted.
He also made an appeal for more donations to the AAP.
"Now we want funds to run our party and we want it from the public," he said, adding that 'earlier the public funded us, we never took any money under the table'.
"We are indebted to the people for their help. But now we need funds for day to day expenses," the CM said very quickly.
He also claimed that the party has provided details of each single penny to the public.
"We gave a record of every rupee we got," he said.
Kejriwal further explained, "You would say I am a bizarre CM, am asking for funds like this. We can get money the wrong way but that is not who we are."
Kejriwal's party has been accused in the past of receiving unaccounted donations running into crores.
Kejriwal justified his public appeal saying that AAP does not intend to fill its coffers adopting "wrong means" and would like to be steadfast in its vow to practise honest politics.
"After government formation (in Delhi) whatever cash the party had is over. We need money to run the party, for its day
to day expenses.
"You may say he's a strange CM. Asking for money even after becoming the CM. But this is the difference. If I had to
earn money using wrong means I could have and there was no need to appeal. But I don't intend to take that route of
corruption," Kejriwal said.
Incidentally, the AAP faced charges of accepting funds from dubious sources during the heated electoral campaign
earlier this year.
( With Input from PTI)