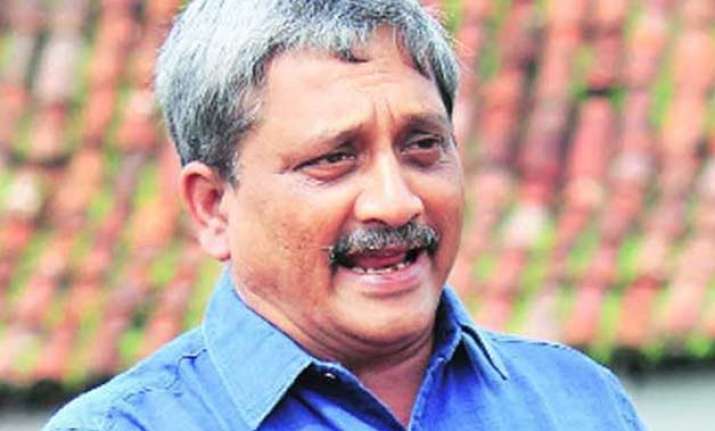 New Delhi:   The Indian Army is facing a shortage of around 10,000 officers, Defence Minister Manohar Parrikar informed the Lok Sabha on Friday.
The army, according to the minister, is short of 9,642 officers, and 23,909 soldiers of other ranks.
In the navy, the shortage is of 1,799 officers and 11,653 soldiers.
In the air force, no shortage was mentioned in the officers cadre, but the shortage of the number of airmen was 6,664, Parrikar said in a written reply.
Stating the reasons, the minister said: "Some of the major reasons for the shortage in the armed forces include increase in authorised strength due to new accretions in force level from time to time, availability of attractive alternative career avenues, stringent selection criteria and difficult service conditions coupled with perceived high degree of risk."
"The government has taken a number of measures to encourage the youth to join the armed forces, including sustained image projection, participation in career fairs and exhibitions and media campaign etc. Further, the government has taken various steps to make armed the forces' jobs attractive," Parrikar said.
"These include implementation of recommendations of the 6th Central Pay Commission with improved pay structure, additional family accommodation through Married Accommodation Project (MAP) and improvement in promotion prospects in the armed forces," he said.
He said the Indian armed forces were "suitably equipped, trained and organised to face the operational challenges and carry out their mandated task".
The statement added: "Operational preparedness of the armed forces is reviewed from time to time based on the threat perception. Further, development of the combat capabilities of the armed forces to tackle the entire spectrum of security challenges is an ongoing process."
Since 2012, 644 officers have taken premature retirement from the army, while the corresponding figures in the navy and air force are 343 and 441 respectively.