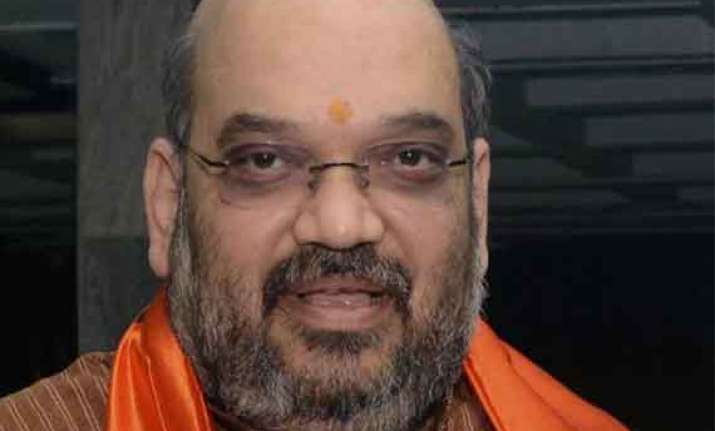 Varanasi: The apprehensions about Narendra Modi among Muslims will "go away" once he becomes the Prime Minister as there will be policy initiatives to remove such perception, his close aide Amit Shah said today.  
Shah, known as Modi's Man Friday, rejected criticism that the Gujarat Chief Minister has overshadowed the party and said Modi and the party are "inseparable".  
Asserting that nobody should "feel scared" as projected by Congress and other parties if Modi becomes Prime Minister, Shah, BJP's in-charge of Uttar Pradesh, said, "If Modiji becomes Prime Minister, there will be solution to these apprehensions based on his governance.
It will not go away before that. These apprehensions have taken root following long term perception created by the media.  
"When Modiji becomes Prime Minister, then solution to such fears will come through him and his government's behaviour. I am pretty clear that nobody should feel scared.