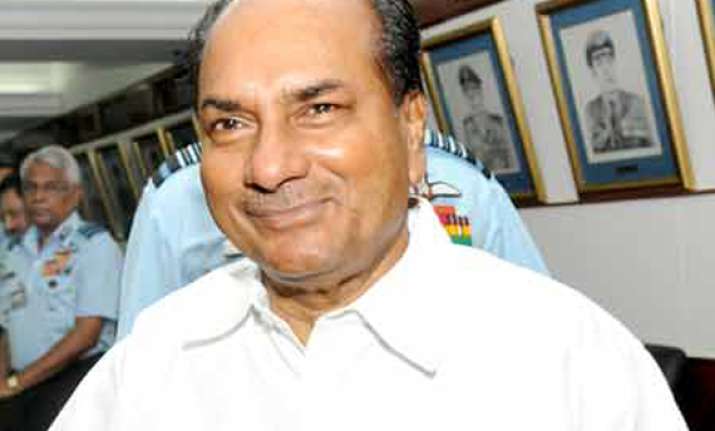 New Delhi, Feb 19: In a major surprise, Defence Minister A K Antony has been excluded from Manmohan Singh's delegation that will hold talks with British premier David Cameron. The delegation is expected to discuss defence deals as well.
Defence ministry sources have confirmed the absence of Antony from the delegation but did not offer any reason for his exclusion.
Britain had expressed its disappointment over India awarding the contrect for 126 multi-role fighter to French Rafale.The British side is expected to take up the issue of overlooking of Eurofighter combat aircraft by India.  The controversial chopper deal involving Anglo-Italian firm AgustaWestland may also come up for discussion.
(With PTI inputs)