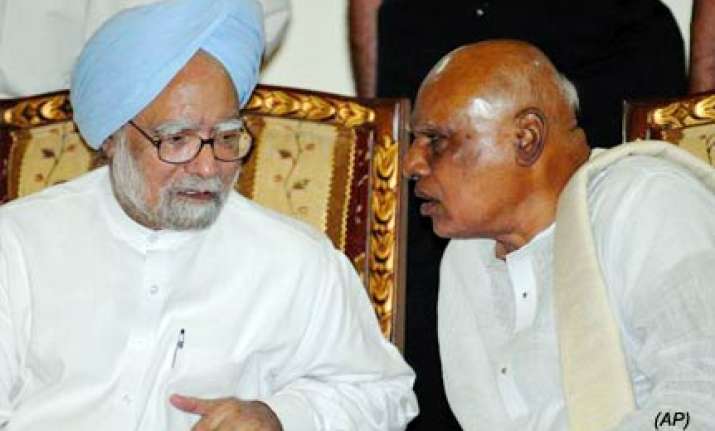 Andhra Pradesh Chief Minister K Rosaiah was understood to have snubbed Kadapa MP Y S Jaganmohan Reddy who tried to corner him over supply of free power for extended hours to farmers as promised by ruling Congress in its election manifesto this year.
The first-time MP and son of late Chief Minister Y S Rajasekhara Reddy also wanted the government to withdraw its order permitting independent power producers to sell 20 per cent of their produce other than to state power distribution companies.
Jagan, who had made a failed bid to become the state Chief Minister after his father s death, demanded that the government immediately implement the election-eve promise of nine-hour power supply   up from seven hours -- to the farm sector even as Rosaiah explained the prevailing power crisis in the state.
"If you withdraw the government order that permits IPPs to sell 20 per cent of the power they produce, you can implement the nine-hour power supply scheme straightaway," Jagan said at a meeting of state MPs convened by the Chief Minister ahead of the winter session of Parliament beginning on Thursday.
However, Rosiah responded by saying that "it is not my decision (allowing sale of power by IPPs). It was taken by your father in May 2008. We are only seeking to implement it now", said an MP present in the meeting.
The meeting of MPs is understood to have seen heated exchanges between ruling party MPs belonging to Andhra and Telangana regions over the design of the Polavaram irrigation project on the river Godavari.  PTI