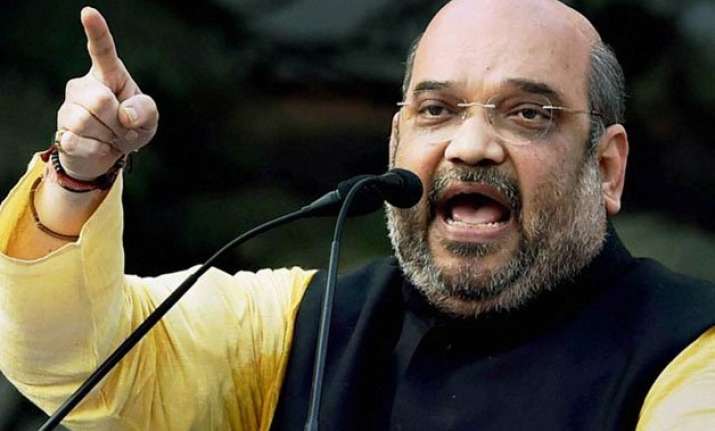 Patna: Bharatiya Janata Party (BJP) president Amit Shah will launch the NDA's campaign for the upcoming Bihar Assembly polls by rolling out 160 'raths' (chariots) today.
All 160 'raths' will fan out in different directions and traverse the length and breadth of the state.
BJP allies Lok Janshakti Party (LJP) chief Ram Vilas Paswan and former Bihar CM Jitan Ram Manjhi, Rashtriya Lok Tantrik Samta Party (RSLP) chief Upendra Kushwaha be share dais with Shah.
"BJP President Amit Shah is coming today to launch 160 raths which will embark on 'parivartan yatra' (journey of change) across the state. They will go to every village and locality in the state and take our party's audio visual messages to the people," party's general secretary and Bihar in-charge Bhupendra Yadav said.
"Our party has made 80 lakh new members in the state. These raths with the help of NDA constituents and allies including LJP, RLSP and Hindustan Awam Morcha - Secular, will reach all houses in the state and with their help reaffirm our determination to change Bihar to ensure better development and future," Yadav added.
Street plays will be staged and party leaders will work in tandem with booth-level workers to spread the message of change.
Party workers will also begin door-to-door campaign for the polls.
Prime Minister Narendra Modi will be on July 25 address a 'Parivartan Rally' at Muzaffarpur.
Assembly elections in Bihar will take place in September-October this year.