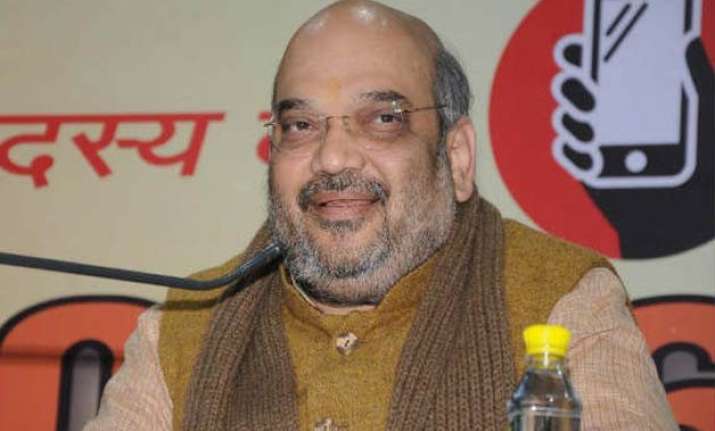 New Delhi: Nearly 300 ladies arrived at Home Minister Smriti Irani's house in Delhi on Tuesday evening and a red carpet was laid out for the 'first wives club'. 
This is a club of women members who are either MPs or ministers or married to the BJP's national law-makers. 
It was the fourth meeting in three years and the agenda was to discuss how they can contribute to the government's big push for better sanitation and hygiene.
All the members are being warned that they are now allowed to share any detail or discussions with anybody.
Neelam Rudy, married to minister Rajiv Pratap Rudy, is the convenor of the group which is called Kamal Sakhis(Saffron Women Supporters). 
She says that the the deliberations are not meant to be shared publicly.  But others said that the goal is to help implement key policies of the government.
According to a leading news channel report, BJP chief Amit Shah was the one who addressed them at the last night's event  and told the women that they can often play a far more important role than their husbands in helping raise public awareness of campaigns like the effort to improve government schools.
The Kamal Sakhis group was formed four years ago, when the BJP was in the opposition.  Prime Minister Narendra Modi too dropped in at their meeting in December last year.
"It's a good place for all of us to sit and have a get together and talk," said Dr Uma Sharma, who is married to Toursim Minister Mahesh Sharma. "I am a doctor, so I don't get much time but I can get a sense of what's happening through this," she revealed.
Smriti Irani spoke to the sakhis about her initiatives in the Education Department, and urged them to ensure the schemes are implemented in their husbands' constituencies. Foreign Minister Sushma Swaraj also addressed the women. 
The Kamal Sakhis are officially chaired by Kamala Advani, married to veteran BJP leader LK Advani. The next session will be held at her home, said some sakhis.