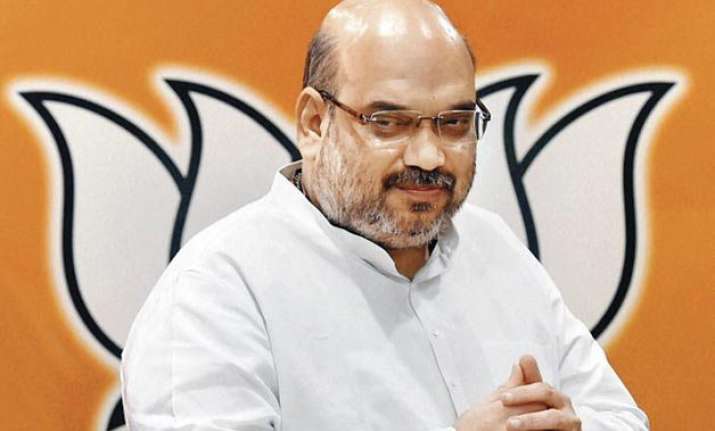 New Delhi: BJP chief Amit Shah is busy holding meetings with the leaders of seven states and Union Territories where the Saffron party still has a long way to go in improving its support base.
As assembly elections in Kerala and West Bengal are sechdule next year, the central BJP leadership has asked the respective state units to make best use of the situation created by the downslide in electoral fortunes of Congress and Left parties in these two states.
Shah has completed his tour of 23 states so far and is hoping to complete all the states by April 30.  The statewise strategy will be finalised only after this exercise is over.
It looks like Shah has started chalking out the plans for assembly election. Shah held statewise meeting with leaders of Kerala, Tamil Nadu, West Bengal, Assam and Odisha over the last couple of days and will be interacting with state unit leaders from Telangana and Andhra Pradesh by the week end, to push the party's prospects in these states.
In both Kerala and Bengal, Shah has asked the state unit to identify candidates for the polls that are coming up at all levels and even look at candidates from outside the party. The membership drive in Kerala is inching towards the target of 25 lakh with 21 lakh having already signed up.
However, in Tamil Nadu where the political space is taken up by DMK and AIADMK, BJP has decided to prepare for a situation where they may have to go it alone. The membership drive in the state has not yet hit a high, with the target being 60 lakh and so far the numbers was having just crossed 21 lakh.
Amit Shah is making roadmap for the campaigning in these states while election. The BJP wants to address so as to connect with people there.