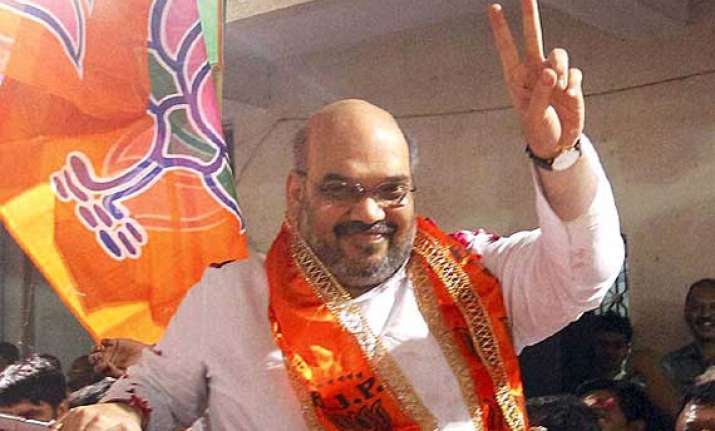 New Delhi: Amit Shah, the man who engineered a stunning victory for the BJP in UP in the Lok Sabha election, is set to take over as the next president of the Bharatiya Janata Party from home minister Rajnath Singh.
After the appointment of former BJP president Rajnath Singh as the home minister in Modi's cabinet, the party has geared up to find an able replacement, said sources.
According to sources, Shah's name is expected to be cleared both by senior BJP leaders and RSS top brass.
BJP general secretary JP Nadda was also a strong contender for the post but lost out since the BJP is looking to utilise Shah's organisational skills in the upcoming assembly elections.
While the other name that cropped up for the post was of J P Nadda, a Rajya Sabha MP from Himachal Pradesh, sources said his name may be vetoed.
Sources said that Shah's name might be given a go-ahead in the next general meeting of the party.
"His name is almost final as it has been put forward by PM Narendra Modi. The party is now waiting for the nod by RSS chief Mohan Bhagwat," said a source.
BJP sources said that Shah's appointment will come as a big boost for the party that is looking to repeat its UP Lok Sabha win in the assembly elections in Maharashtra, Haryana, Delhi and Bihar.
Sources also said that the post of Gujarat CM was not given to Shah because the central leadership was planning a bigger role for him.
He was earlier elected the president of Gujarat Cricket Association.