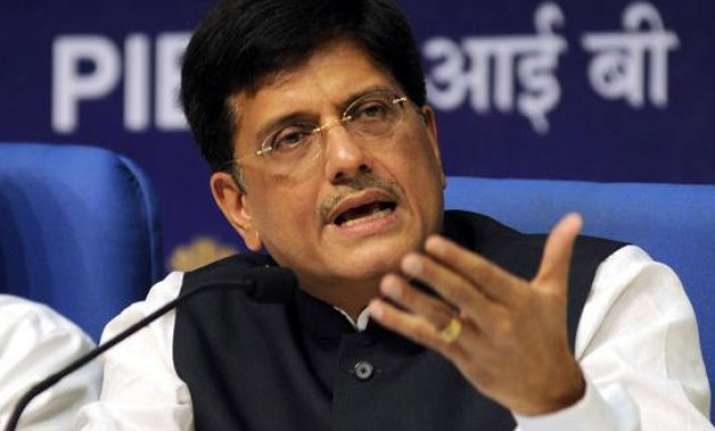 New Delhi: Opposition yesterday accused BJP of "betraying" people after its president Amit Shah's reported comment that it will take 25 years for the promised 'achhe din' to come but the party said his remarks were "twisted" as his reference was only to India emerging a world leader.
At a special briefing at party headquarters, Union Minister Piyush Goyal played a clipping of Shah's speech made yesterday at a party meet in Bhopal to "prove" that Shah never made 25 years remark in the context of 'achhe din'.
The party termed the media report as "baseless and a distortion" aimed at "sensationalising" his speech.
Opposition parties, however, were quick to latch on to the issue to target BJP.
"People will punish them (BJP) for this betrayal and for selling false hopes," senior Congress spokesman Anand Sharma told reporters alleging that BJP has played a fraud on the people by unleashing a "tsunami of false promises".
Taking a dig at Shah, Congress leader Digvijay Singh took to Twitter to tell the BJP chief that his "achhe din" have already arrived and that he should enjoy.
"Let the people go to hell," Singh said.
Delhi Chief Minister and AAP leader Arvind Kejriwal wondered in a tweet, "Would people have voted for BJP had it told them that it will take 25 years for good days to arrive".
Shah was addressing a closed door meeting of party leaders and workers at Bhopal when he made the purported remarks.
As showed by the clipping released by BJP, Shah said, "Friends, if India is to be put on the top of the world, then a government of five years cannot do anything. When I say so it does not mean we can run away from things. In five years, we can reduce inflation, make the country's borders safe, give youth jobs, restore India's pride by redrafting our foreign policy...
"But our dream of making mother India the 'vishwa guru' cannot be realised in five years. It can happen only if BJP rules India from panchayat to Parliament for 25 years as Congress controlled all levers of power between 1950 and '67 after Independence," he told party cadres.
Goyal said 'achhe din' had already arrived as "the country for the first time had a government which ran on principles" and Shah's remarks had been distorted in the report.