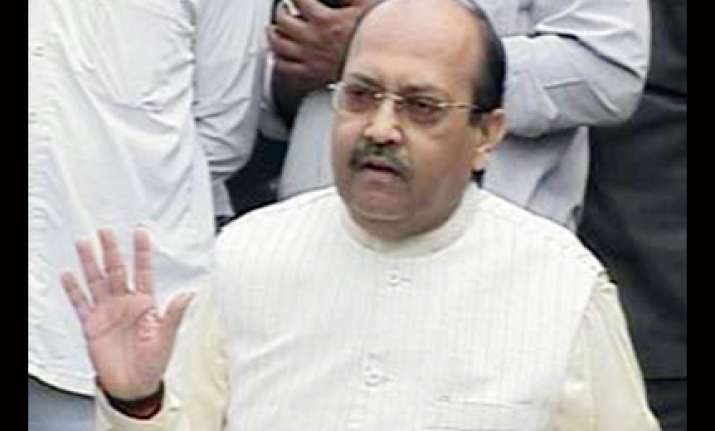 Attacking the Mayawati-led Uttar Pradesh government, Samajwadi Party leader Amar Singh alleged that her dispensation was spending crores of rupees for constructing the Ambedkar Park in Noida and sought an impartial CAG inquiry into the matter. 
"The Uttar Pradesh government has claimed that it has spent only Rs 70 crore on the construction of Ambedkar Park in Noida. However, I have documents to prove that it has spent Rs 480 crore on it. I will expose the Mayawati government on it later, but for now I want an impartial inquiry by CAG into the matter," the SP general secretary told reporters in Delhi. 
Singh added that an independent team of engineers should also look into the matter and find out as to how such a huge amount of money could be spent in the construction of a park. 
The SP leader, against whom an FIR had been lodged earlier in the day for alleged financial fraud in Kanpur, cautioned the Mayawati government to curb its "illegal activities" as he had ample proof to expose her. 
He showed the media a couple of CDs where Mayawati was seen addressing a rally and asking party workers to collect maximum funds for the party. 
Another CD had a purported telephonic conversation between an undercover reporter and a BSP leader, about how and where funds could be deposited for the party. PTI