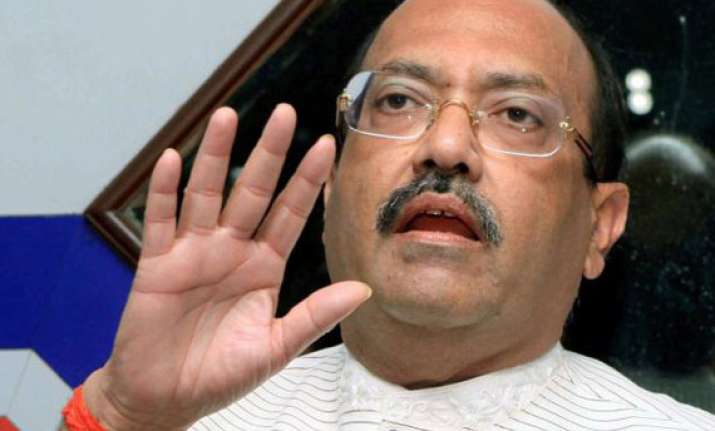 New Delhi, Feb 19: Amar Singh, former Samajwadi Party leader, was admitted to Dubai based Welcare Hospital after he fainted at Dubai airport. The doctors termed his condition as critical but stable.
Singh had a meeting in Dubai and he was on way to Singapore for his routine check-up. 
It should be recalled that Amar Singh underwent treatment for kidney-related ailments at Singapore's Mount Elizabeth Hospital and Medical Centre in 2011. He has been visiting Singapore for routine check-up since then.