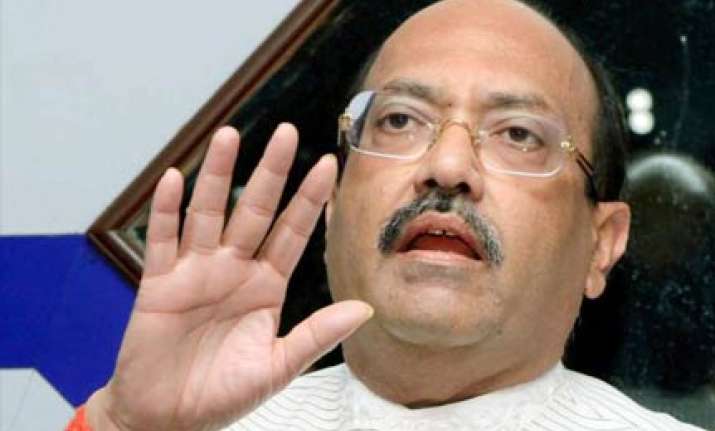 Softening his stand against Maharashtra Navnirman Sena chief Raj Thackeray, former Samajwadi Party leader Amar Singh said on Sunday that Raj's statement regarding migrants spreading Malaria was not from his heart.
"Although alleging that migrants are spreading Malaria is not good, what he (Raj) said was not from his heart," Singh said at the function of the Lokmanch Party here taking the political pundits by surprise.
"I have met Raj several times along with a common friend Lalit Soni and I found him to be a very soft person with immense self-esteem," Singh said.
On August 2, Raj had said that migrants in the city were responsible for the rise in Malaria cases.
When asked as to what made him change his stand on Raj, Singh said, "I have not changed my thoughts regarding Raj."
Referring to MNS's anti-north Indian tirade two years back, Singh said the last time he spoke in favour of north Indians, 20,000 migrants suffered and were forced to leave Nashik and Pune.
Meanwhile, ridiculing SP chief Mulayam Singh Yadav's anti-English and anti-computer stand, Amar Singh said, "Youth from Uttar Pradesh will have lesser employment opportunities due to lack of knowledge of English and computer. Mulayam's wrong policies are responsible for this."
Singh also pushed for a separate Purvanchal state and said he would support anyone who is in favour of this.
Singh said he would be visiting Vidarbha for a week to understand the reason of farmer suicides despite being provided with several packages from the government. PTI