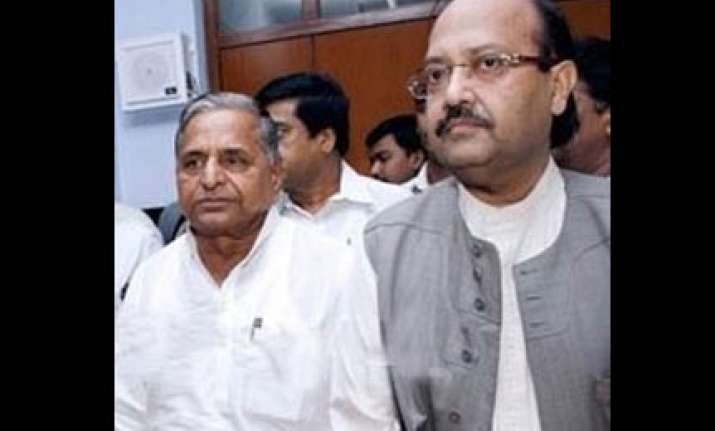 Firing yet another salvo at his mentor, ousted Samajwadi Party leader Amar Singh on Monday  said Mulayam Singh Yadav always hankered after power as was evident from his holding the post of the Chief Minister thrice. Talking to reporters here, he alleged the SP supremo had an unlimited appetite for occupying top posts like that of the Chief Minister. 
Mulayam was the Chief Minister of Uttar Pradesh thrice but never thought of bringing a new face to take over reins of the state, the expelled leader said. Amar Singh, who was expelled from the Samajwadi Party last December, asked Mulayam to resign from the post of the SP presidentship if he was a true Lohiaite. 
Socialist leader Dr Ram Manohar Lohia never ran after posts and positions, he said. 
Amar Singh said Mulayam never did what he preached, adding he wanted to cleanse the political system of criminals but himself inducted tainted persons into his ministry. 
"When I opposed this, I was described as garbage and thrown out of the party in an extremely humiliating manner," he said. Terming Mulayam as an ungrateful person, he said "I looked after his family for 14 years, but it was me who faced his ire and dumped like a garbage." 
On SP's steadfast opposition to the Women's quota bill, Amar Singh said Mulayam should be ready to face the wrath of women over the issue. PTI