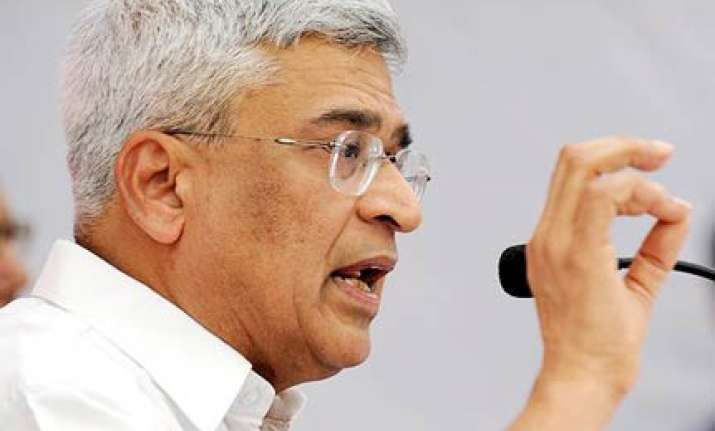 Communist Party of India - Marxist General Secretary Prakash Karat on Friday asked Prime Minister Manmohan Singh to explain how Trinamool Congress chief Mamata Banerjee continued to be a minister in his government when her party is 'openly' supporting Maoists.
"I want to ask the prime minister, 'you say that Maoists are a threat to the country's internal security and those supporting these Maoists and intensifying the threat are in your Cabinet. What are you going to do,'" he said while addressing a rally in New Delhi.
He said Home Minister P Chidambram has claimed that wherever Maoists indulge in violence, the government will take action against them.
"But, in the Cabinet, Trinamool Congress leaders are ministers. All these ministers are from West Bengal and they all support Maoists. They have given this statement openly," he said.
More than 170 Left leaders have been murdered in West Bengal since the Lok Sabha elections concluded, he claimed.
"On one hand, the Maoists are attacking, while on the other hand, the Trinamool Congress is colluding with Maoists and are inclined on perpetrating violence and attacks," he said.
He listed out several achievements of the West Bengal government including its announcement to provide 10 per cent reservation to Muslims in jobs in the state and alleged "a conspiracy was being hatched against such a government and a strong movement being carried forward (by Left) in support of labourers, farmers and workers."
CPI-M leader Sitaram Yechury said the presence of Trinamool Congress leaders in the Union Cabinet was a 'contradiction' and dubbed the United Progressive Alliance government as 'power hungry'. PTI