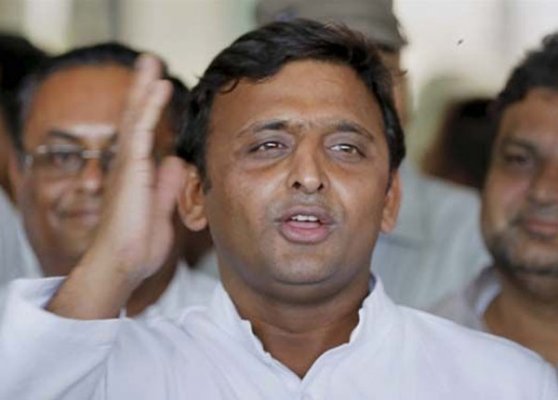 Lucknow: Seventy-two chairmen and advisors of different organisations and institutions enjoying minister of state rank in Uttar Pradesh were on Saturday sacked by Chief Minister Akhilesh Yadav with immediate effect, an official spokesman said in Lucknow.
The Chief Minister has sacked 72 chairmen and advisors of different organisations and institutions with immediate effect, he said. Earlier the spokesman said that 82 chairmen and advisors have been sacked but later ten of them were exempted from it.
The chairman of Hindi Bhasha Sansthan, Gopal Das Neeraj, chairman of UP Hindi Sansthan UP Singh and deputy chairman of UP Planning Commission NC Bajpai would however continue on their posts, the spokesman said, adding that these three having constitutional posts enjoy the status of Cabinet minister.
Those who have managed to safeguard their positions include chairmen of Hindustani Akakemi Allahabad, UP Agro, UP Pollution Control Board, advisor vocational education department, chairmen ex-servicemen welfare corporation, Urdu Academy, the spokesman said.
Head of SC/SC commission, women commission, backward commission and minority commission have also been exempted. The move comes, ostensibly in the wake of an incident of alleged misbehaviour by father of chairman of the Centre for Remote Sensing with policemen in Baghpat on Wednesday.
The father of the chairman, had allegedly threatened a sub-inspector and two constables who had gone to Mavikala village under Balauni police station area on Wednesday of stripping them of their uniforms, when they had gone there to arrest some people in a case. The matter later came up in local media, as a villager had recorded the incident on his mobile phone.
Meanwhile, BJP has welcomed the government's decision saying that they (those sacked) had been misusing government machinery and asked the government to tell the people about what contribution they had made for the welfare of their respective organisations and people.
State unit spokesman of the BJP, Manoj Misra demanded an inquiry into the works done by those sacked.