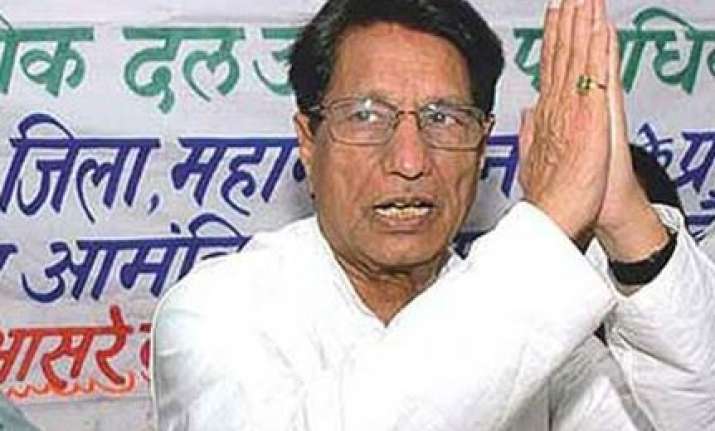 Fresh from persuading the government to scrap the controversial Ordinance on sugarcane prices, RLD chief Ajit Singh met Social Justice minister Mukul Wasnik on Friday, seeking inclusion of the Jat community in the OBC category of the Central list.
"In many states like Maharashtra and Madhya Pradesh there is reservation for Jats (in OBC category). However, there is no reservation for the community at the Centre," Singh told PTI after meeting Wasnik this evening.  "It has been more than 10 years since Jats were included in the OBC category by various states, however the representation of the community in Central services is negligible.
We requested the minister to look into the matter," he said.  The Jat leader, accompanied by president of Akhil Uttar Pradesh Jat Mahasabha Karan Singh Solanki during his meeting with Wasnik, said the minister assured to look into the matter.  Singh also said the National Commission for Backward Castes (NCBC) should review the reservation policy, as there is a provision to do so after every 10 years. 
At the state level, the Jat community was declared backward (included in OBC category) in Delhi and Rajasthan in 1999, by UP in 2000, and by MP and Himachal Pradesh in 2002.  In a letter given to Wasnik, Solanki said though other communities like Yadavs, Gujjars, Sainis, Kurmis and Lodhs have been enjoying benefits of being included in the Central category for the last 15 years, Jats on the other hand, have been getting a "piecemeal" treatment. PTI