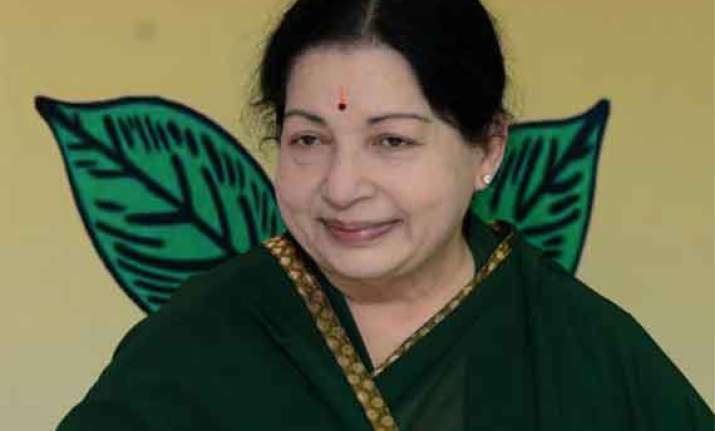 Chennai: Massive advertisements greeted people in their dailies here Sunday morning, highlighting J. Jayalalithaa government's achievements in Tamil Nadu, just two days after her AIADMK notched spectacular win in the Lok Sabha elections.
The multi-crore advertisements also reminded people of the milestones that might have slipped their minds in the din of the general elections.
It is now three years since the AIADMK stormed into Fort St. George - the seat of power in the state. And the party has also emerged as the third largest party in the Lok Sabha with 37 members.
The AIADMK members attribute the victory to their government's achievements during the past three years.
AIADMK leader C. Ponnaiyan told IANS: "The general election results are as per our expectations. In fact, we were sure of winning all the 39 seats. The state government has implemented several welfare schemes that reached the poor, which in turn has resulted the party being victorious."