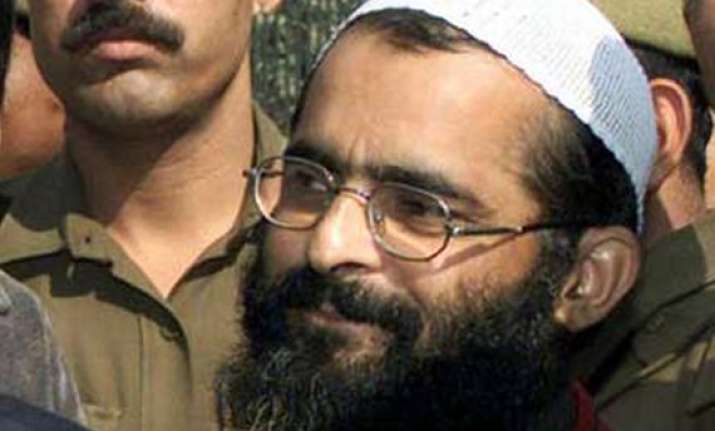 New Delhi, Feb 14: The hasty hanging of terror convict Afzal Guru "will only fuel more alienation and separatist feelings" in Jammu and Kashmir, the CPI-M said Wednesday.
Detailing the circumstances of the Feb 9 execution, CPI-M weekly organ People's Democracy said: "The feeling that a Kashmiri is expendable while those from other parts of India are not will only be reinforced."
"The problems faced in Kashmir are going to be further aggravated," it said in an editorial.
It said the manner in which the death sentence was executed had come in for valid criticism.
The party pointed out that the rejection of the mercy petition was not informed to the convict and the family and time not given for approaching the courts on this issue.
"The family of Afzal Guru was not given the opportunity to meet him for the last time," it said.
"That a letter by registered and speed post was sent to the family informing them about the rejection of the mercy petition and the date of execution makes this act of commission all the more glaring and callous."
People's Democracy said that others facing death sentence included those who went to court and got their executions stayed after their mercy petitions were rejected by the president.
"Unlike in these cases, the rejection of the mercy petition of Afzal Guru was followed by his instant hanging," it said.
"The people of Kashmir can conclude that Afzal Guru has been hanged given various political considerations and that this is a selective execution.
"The UPA government has responded to the vociferous demand raised by the BJP and (Gujarat Chief Minister) Narendra Modi that Afzal Guru should be hanged."
The CPI-M said Afzal Guru's execution had made "the case for the abolition of the death penalty a strong one and highly relevant".
"The CPI-M is presently engaged in a discussion to review its position on the matter.
"In the meantime, the shrill jingoism and triumphalism displayed by the BJP and the corporate media has to be strongly deplored.
"For the BJP, the fight against terrorism has become a partisan political platform to serve their narrow political interests."