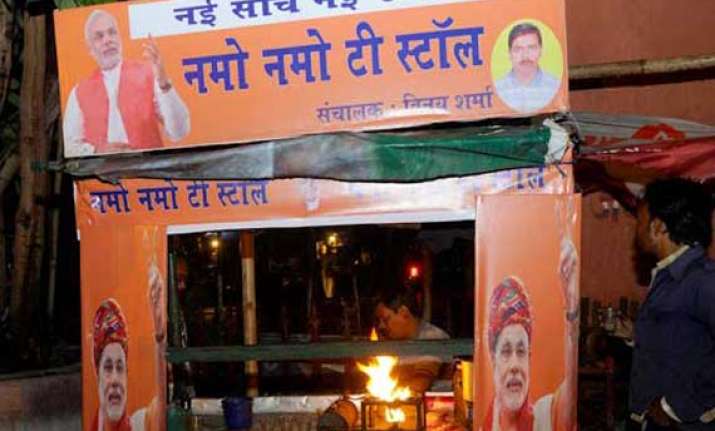 Patna: Politics over a cup of tea is warming up in Bihar as RJD members have decided to open Lalu tea stalls to counter the BJP's prime ministerial candidate Narendra Modi's claim to being a tea seller.
Rashtriya Janata Dal chief Lalu Prasad said about 10 days ago that he was the "real tea seller" and Modi was junior to him in this business.
Lalu's party workers have set up the first Lalu tea stall in Muzaffarpur, and many more will soon be opened in different parts of the state.
"Lalu Chai Stall in Muzaffarpur is just a beginning of an innovative idea," RJD leader Iqbal Shami said.
Shami said that by opening such tea stalls, the party wants to call Modi's bluff that he sold tea at railway stations.