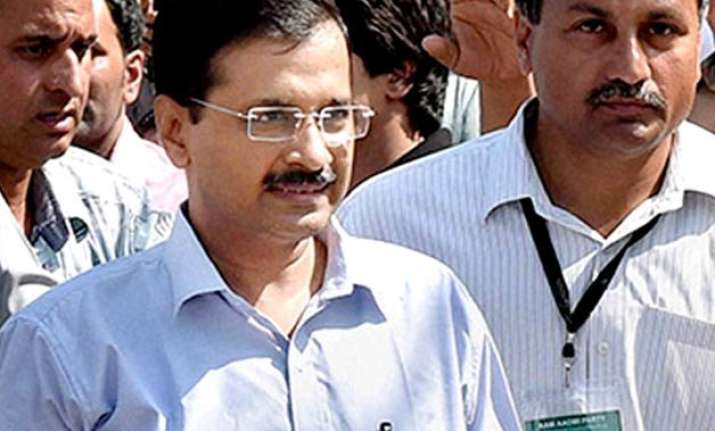 New Delhi: Taking a step towards fulfilling its poll promises, the Aam Aadmi Party (AAP) government will today re-launch the anti-corruption helpline, 1031, to deal with menace.
Delhi Chief Minister Arvind Kejriwal, who had promised to make the capital India's first corruption-free city, will launch this helpline number at an event in Talkatora Stadium. The city government has also openly invited the public on this occasion.
The helpline, like earlier, will give the power of conducting sting operations on corrupt officials.
Till last time, the anti-graft helpline number was able to cater only 25% of the calls that it received which almost counted to 1000 calls per day. However, as an improvisation on the same, the re-launched number will be able to cater around 10,000 calls per day.
Several executives have been trained to attend such calls and direct the caller on how to conduct sting operations. They have also been trained on categorizing the calls in two parts – serious and non-serious.
A senior Delhi government official, on condition of anonymity said, "The serious calls will further be categorized according to callers agreeing to conduct sting operations and as per departments where raids need to be conducted. The details will then be transferred to the anti-corruption branch, which will initiate action."
It is learnt that executives operating the helpline will be kept secret and the operators will call back the residents duly to ascertain the details of their planned action.
As per a Hindustan Times report, the official further told, "Callers will be subsequently coached on how to trap those asking for a bribe. The people who advise them are part of a separate cell and are trained in sting operations."
The official also told that sting is more than just recording and the experts will be spending a lot of time with the caller.
He also said that in case someone is hesitant in conducting the sting operation then their staff will do it on the caller's behalf. For this, he told that they are equipped with sufficient manpower.
The Delhi government has also strengthened its anti-corruption branch and increased the funding of the department for better investigation of corruption cases. The government has increased the budget of the anti-corruption branch to Rs 15 crore from Rs 8 crore. There will be 40 teams who will take part in investigations and raid.