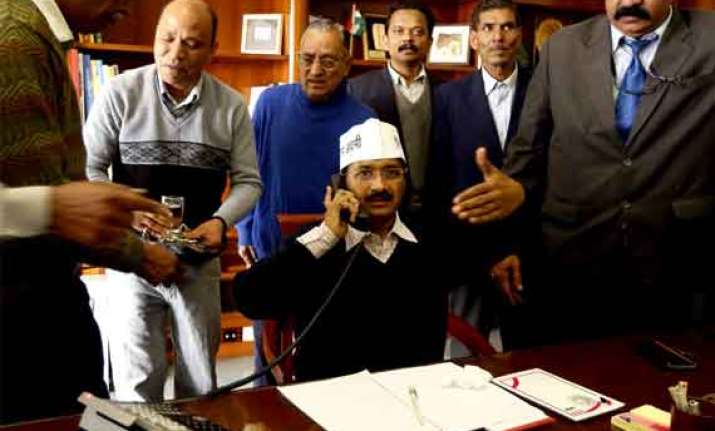 New Delhi: Aam Aadmi Party today ruled out the possibility of it forming government in Delhi again, even as Congress said it would prefer fresh polls to supporting AAP.
"Some media (are) again resorting to spreading rumours.
No question of forming government in Delhi. AAP has always sought re-election since resignation," AAP said in a tweet.
"It's an absolute lie that AAP MLAs are pressurizing @ArvindKejriwal for forming govt at Delhi," senior party leader and former minister Somnath Bharti tweeted.
Delhi Congress also said it would prefer fresh elections and not form a government with AAP.
Its chief spokesperson Mukesh Sharma said AAP has no moral right to talk about formation of government in Delhi again after it went to the Supreme Court seeking dissolution of the Assembly and demanding fresh elections.