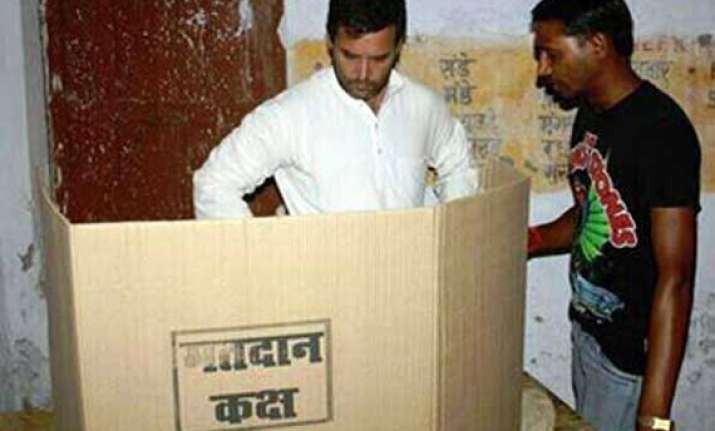 New Delhi: Congress leader Rahul Gandhi was present on polling day in Amethi for the first time in 10 years and he seems to have violated the law by entering the voting compartment, the closeted area where the EVM machine is kept, during polling hours in at least three booths.
AAP tweeted several pictures of Gandhi in polling booths. One where he stood talking to some people accompanying a tweet that asked, "Does the election commission allow candidates to stand and chat inside polling stations?"
AAP leader Gul Panag's father, General (retd) HS Panag seemed to speak for Rahul Gandhi when he tweeted, "Can examine voting machine. Obviously no one votes at that time."
Reacting to the incident the Election Commission said that "Going to the EVM is not allowed."
Deputy Election Commissioner Vinod Zutshi also said that the panel was "yet to see this....it's a speculative situation. Rules are very clear. We will wait for reports."