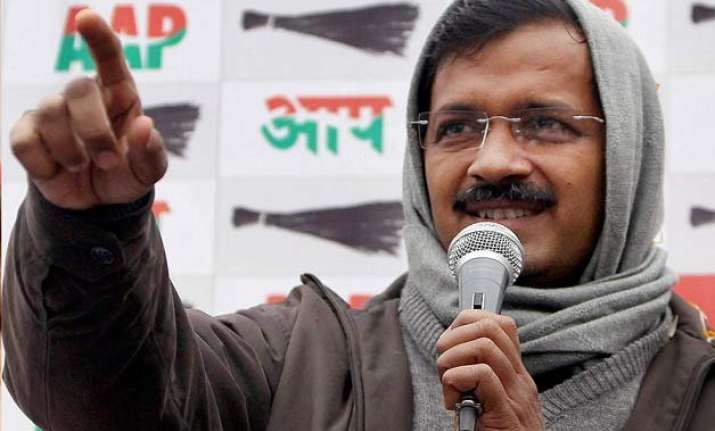 Bengaluru: As he battles turbulence within his party, Delhi Chief Minister and Aam Admi Party leader Arvind Kejriwal today sent out a message to his party that it has to give a good government in Delhi and change the system.
Breaking his silence ever since the turmoil broke out with ugly public spat among its leaders, Kejriwal said "...now we have to move forward from here and if we present Delhi as a model then I feel that it will give rise to a new kind of politics in this country and in this world."
"I strongly fight on this issue within the party. Everyone says now that we have won Delhi we will win others as well. Are we a Napoleon who are on the victory march?" the AAP leader, who is undergoing nature cure treatment at a naturopathy institute on city outskirts, said.
Kejriwal's remarks came at an informal cultural event at Jindal Nature Cure Institute where the 46-year old AAP leader was admitted on March five for a 10-day nature cure treatment for his persistent chronic cough problem and uncontrolled sugar level.
"We have to change the system, so we will have to give a good government and a good system in Delhi and if Delhi changes I have a belief that whole country will change."
"We want you guys to give us your ideas and all of you to participate in this," he told the gathering as he also joined them in singing a song as part of "Antakshari" programme.