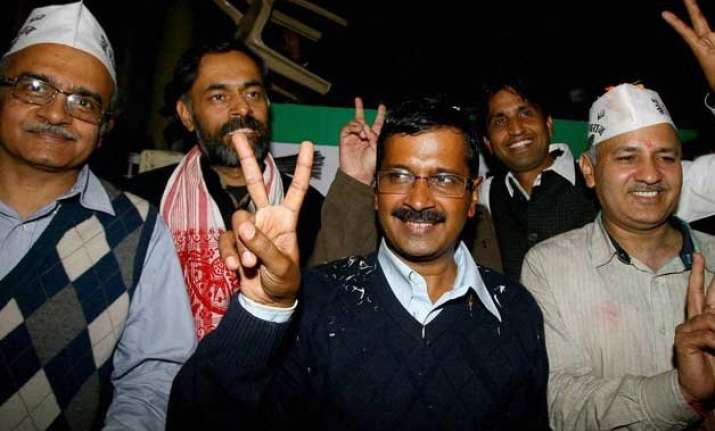 New Delhi:  Aam Aadmi Party (AAP) government on Tuesday admitted that a few party members were getting benefits like official house and cars.
In a reply to BJP MLA O P Sharma's question, government said that these members have been appointed as co-terminus staff with it.
Government in its reply said that Bibhav Kumar, private secretary to Chief Minister Arvind Kejriwal and Aswathi Muralidharan, joint secretary to Chief minister, have been allotted houses.
The government also said the salary of these staff, who are in the grade pay of Rs 8,700 equivalent to senior IAS officers.
Apart from 17 co-terminus staff, eight contractual staffs are hired and get Rs 60,000 to Rs 1.15 lakh.
There are two advisors who work on the salary of Rs one per month.