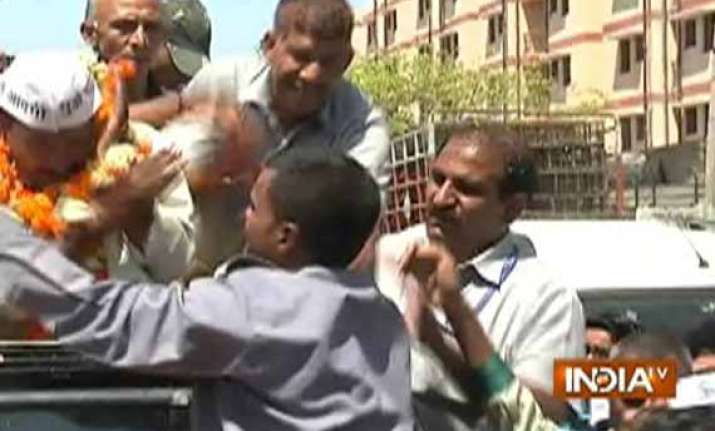 New Delhi: Arvind Kejriwal was today slapped by a man during a roadshow in Sultanpuri area of North West Delhi in second such attack in last four days and the AAP leader immediately held BJP responsible for it.
The man identified as Lali, who is an autorickshaw driver, first garlanded Kejriwal and then slapped him following which the attacker was thrashed by AAP supporters.
AAP leader Manish Sisodia tweeted that Kejriwal was injured in his eye. Kejriwal's spectacles fell on the ground following the attack.
The 38-year-old attacker, a resident of Aman Vihar in Outer Delhi, has accused Kejriwal of not fulfilling promises made to the auto-drivers. He was later detained by the police.
"I do not understand why do some people resort to violence for becoming the Prime Minister. If you think by attacking us, we will keep quite then you are wrong. We will fight this battle till the last breath," Kejriwal said.