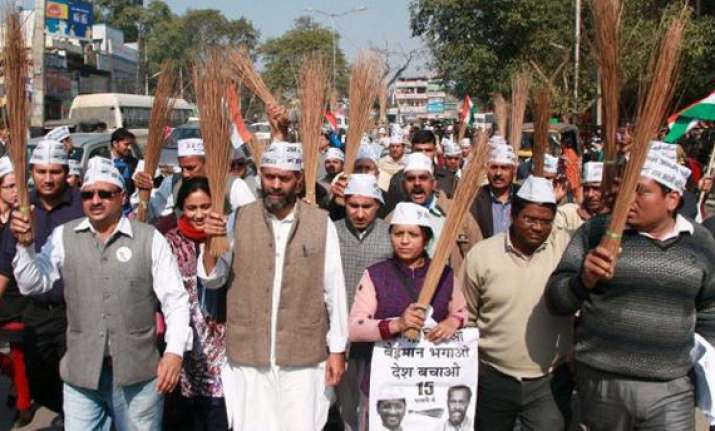 Gurgaon: The AAP alleged Thursday large-scale rigging in Nuh and other parts of Mewat in Gurgaon Lok Sabha constituency where party leader Yogendra Yadav is a candidate.
"People from weaker section of the society were not even allowed to enter a few polling stations," Ramzan Chaudhary, an Aam Aadmi Party volunteer from Mewat, told IANS.
Poor voters from Ghasera village, also called Gandhigram Ghasera as Mahatma Gandhi visited it in 1947, were barred by a mob from voting, he said.
Similarly, people from Ranyaki village, home to nearly 1,000 voters, were told by upper castes not to approach the polling station.