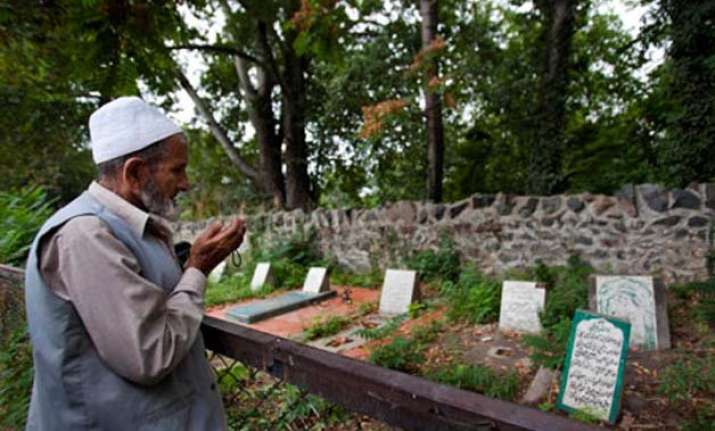 New Delhi: The fate of Delhi's south east Okhla assembly seat in the coming Delhi Polls could well be decided by a graveyard or 'kabaristan' because for many its "beautification" means development.
 
Two-time MLA from Okhla, Congress's Asif Mohammad Khan, is learnt to have spent Rs 2.8 crore on the "beautification" of the graveyard, a Wakf Board property. Khan believes that the beautification project will hold him in good stead in the coming Delhi Polls. The project was commissioned in June 2014 and is scheduled to be completed by June this year.
 
With Muslims comprising 60 per cent of total 2,80,000 voters of Okhla Assembly seat, the issue is getting the desired attention.
 
Khan, who won on an RJD ticket in 2008 , had said that there were fears of encroachment on the graveyard. He emphasizes that though the development is crucial, the issue required attention for a long time.
 
"People were trespassing all the time and it is easy for anyone to misuse this vast expanse of land for illegal activities. So it had to be protected. Here, there is no place to bury the dead and people have to go far to bury their dead," he adds.
 
However, rivals think otherwise. They say the legislator has spent funds on beautification of the graveyard when sewer lines and roads in the area are in a deteriorated condition. They say the infrastructure of primary schools, waterlogging, absence of dispensary and public toilets are other major issues plaguing the constituency.
 
"People here need facilities which have been missing for years. Some believe Khan was busy furthering the BJP agenda even while he was in the Congress. People don't trust him any longer," AAP candidate Amanatullah Khan had said.