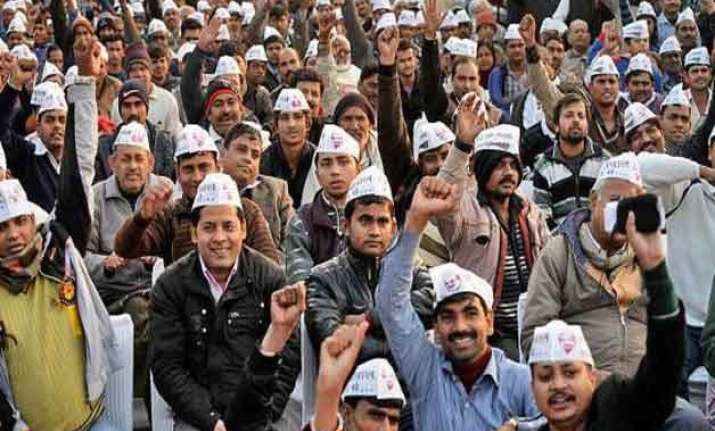 Chandigarh:  Claiming to be dissatisfied with functioning of the Aam Aadmi Party, 45 "active" AAP volunteers today resigned from the party's Panchkula unit in Haryana.
The decision to move out of AAP has been taken after a string of incidents that have shaken their faith in the functioning of the party, they said.
"The volunteers expressed discontent over the various developments in the party lately," they said.
These volunteers include Anand Parkash, the activist who stood for justice for Ruchika Girhotra in the molestation case by the erstwhile DGP SPS Rathore. Parkash is also one of the "founding" members of the Panchkula unit.
A detailed resignation letter jointly issued by them listing many reasons has been forwarded to Delhi chief minister and AAP convener Arvind Kejriwal.