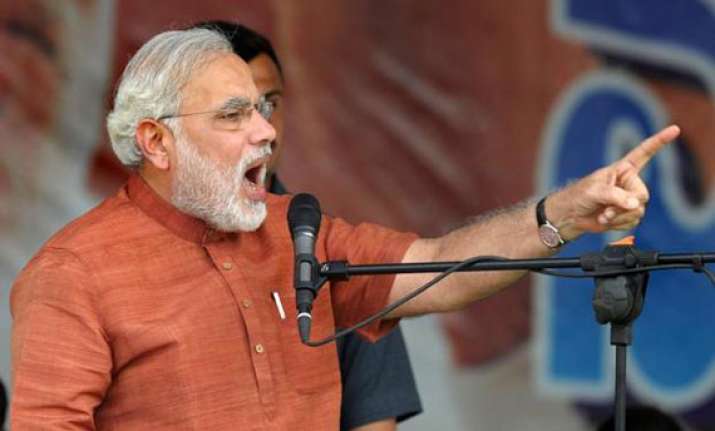 Gandhinagar: Narendra Modi yesterday said the upcoming general elections will be a "magnificent event" which would not be fought on the basis of number of seats alone but the connect between party leaders and the electorate.
"The next election would be a magnificent event. The country is sinking and we have to save it. This election would be the rarest of the rare election.
"So many political pundits are analysing the outcome of the polls. But I can definitely say the next elections will not be based on mathematics (number game alone), but on chemistry (between parties, leaders and voters)," Modi said while addressing BJP workers at Gandhinagar Town Hall.
He said there are no full stops in politics and no politician can ever be written off. He was speaking at a function where Gujarat Parivartan Party (GPP), floated by BJP rebels a couple of months ahead of the December 2012 Assembly polls, merged with the saffron outfit.
Welcoming former Minister Gordhan Zadafia, one of the founder members of GPP and its President, and his supporters into the BJP fold, the saffron stalwart said "Politics has a rule. There are no full-stops in politics."