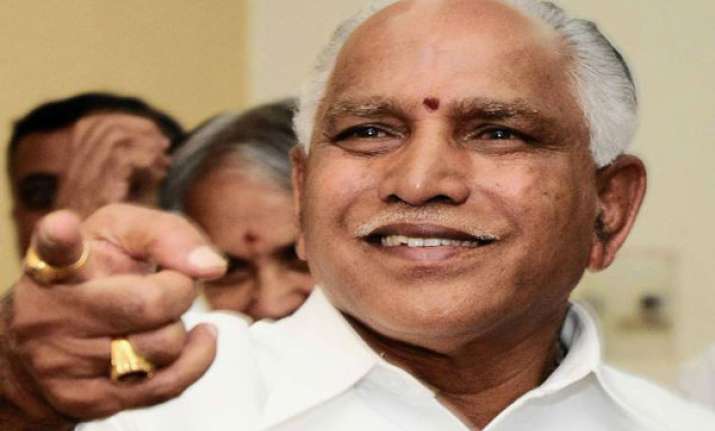 Bangalore, Nov 7 : A meeting called by rebel BJP leader B S Yeddyurappa on Tuesday here  saw the participation of 42 MLAs, 10 ministers, nine MPs and 13 MLCs projecting the Karnataka strongman's political clout.
Yeddyurappa  said there was no question of returning to the BJP fold and he would  set up his own political party to be headed by Dhananjay Kumar.  
The new party will be launched on December 10.
Yeddyurappa told his supporters that no single party would emerge with a clear majority in the next assembly polls, and his new party would hold the key to government formation.  
This would ensure ministerial berths to all prominent leaders, he told his supporters .
According to sources, he first held a meeting with all the participants and then had one-to-one interactions with MLAs.
With several MLAs and ministers expressing reservations about quitting the government, Yeddyurappa said ministers could continue in the Jagdish Shettar ministry till the end of its term.  
"They will join me only after the term of the government ends," he told reporters.
Yeddyurappa's party will be named Karnataka Janata Paksha which will be launched in Haveri on Dec 10.