1. The biggest mystery of Narendra Modi's life was his relationship status. The world knew him as a 'bachelor' till the time he declared himself as married in his election affidavit .
A magazine published a story in 2009 that claimed Jashodaben to be Modi's wife. The fact that Modi never contested the facts of the story gave credence to the content of the article. Modi's wife is a retired school teacher and  lives in Rajosana village of Banaskantha district. She is said to got married with Modi when she was 18. She had studied up to class VIII only and that is supposed to have spoiled their relationship.
It is said that Jashodaben does not like to be photographed as she believes she is not good looking. Not only this, she is conscious of Modi's high position and does not want to create any embarrassment to Modi although she is hopeful that someday Modi will come to her and publicly accept her as his wife. In 2014 elections the media covered when she went out and cast her vote.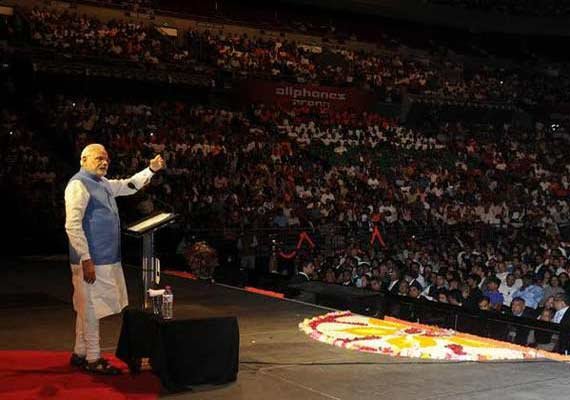 According to another popular story about Modi's marriage, he got married during his childhood. It was a child marriage and Modi never met his wife again as the 'second marriage (Gauna)' never happened because Modi got attracted to RSS by that time and decided to remain bachelor for the rest of his life. It is said that his wife also took the vow of remaining single for the rest of her life.