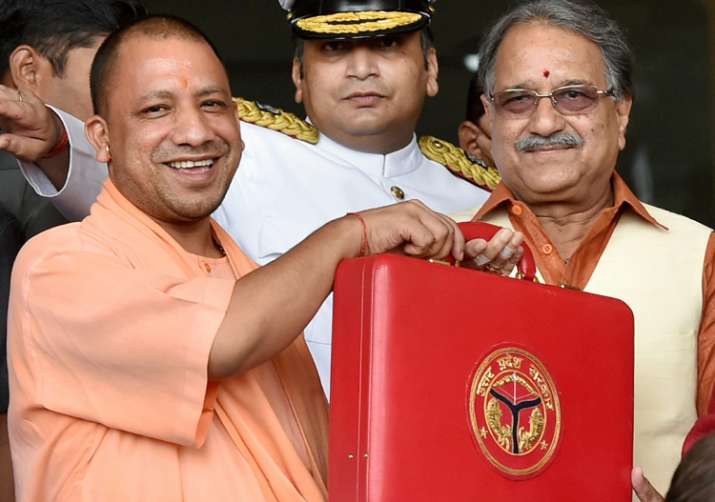 The Uttar Pradesh government has made a provision of Rs 791.83 crore for providing scholarships to minority students in the budget, which was presented today. Apart from this, Rs 150 crore has been earmarked for fees reimbursement of minority students. An arrangement of Rs 394 crore has been made to impart modern education in recognised madrasas and maqtabs, besides religious education.
A provision of Rs 18.41 crore has been made for setting up of women's hostels in minority dominated areas for their education and economic development. An arrangement of Rs 340.90 crore has been made under multi-sectoral district development plan.
The budget provides for free education to girls up to graduation level under the 'Ahilyabai Nishulk Shiksha Yojana' for which a provision of Rs 21 crore has been made.
Also Read: 'Make in UP', farm loan waiver find place in Yogi Adityanath govt's first Budget
The maiden budget of the Yogi Adityanath government showed a deficit of Rs 7,468.83 crore in the current fiscal. The total receipts have been estimated at Rs 3,77,190.88 crore, of which revenue receipts account for Rs 3,19,397.43 crore and capital receipts Rs 57,793.43 crore. 
On the other hand, the total expenditure is estimated at Rs 3,84,659.71 crore. It includes Rs 3,07,118.63 crore by way of revenue expenditure and Rs 77,541.08 crore by way of capital expenditure. 
(With PTI inputs)