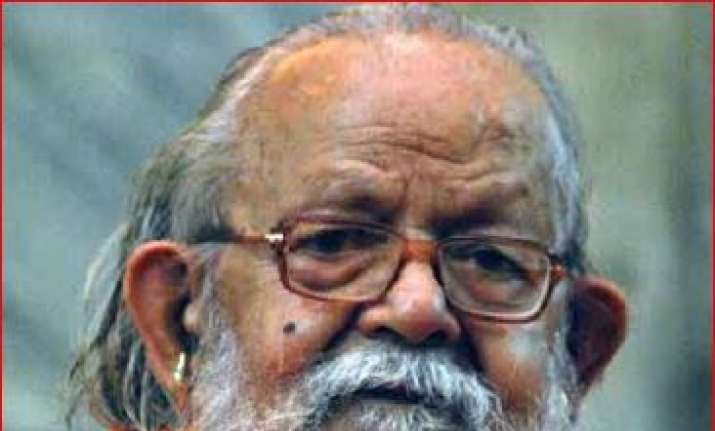 Mahant Avaidyanath, the guru of UP Chief Minister Yogi Adityanath, believed that his disciple will fulfil his dream of constructing Ram temple in Ayodhya.
According to a report in Times of India,  Gorakshpeethadheeswar Mahant Avaidyanath, during his final years, often told everyone of what he expected from Yogi Adityanath.
"Hum ashwast hain ki hamaare adhoore kaam Chhotey Maharaj (Yogi) poore karenge (I am assured that my unfulfilled tasks will be completed by Yogi)," the report quoted the late Mahant as saying. 
To his credit, Mahant Avaidyanath, known to be a moderate, tried to resolve the Ram Mandir-Babri Masjid dispute amicably.
He first became the chairperson of Ramjanmabhoomi Mukti Yagya Samiti in early 1984. In 1990s, he became the chairperson of Ram Mandir Nirman Uchchadhikar Prapt Samiti which was backed by Vishwa Hindu Parishad.
Late Syed Ahmed Asghar Rizvi had also formed the Ayodhya Jama Masjid Trust around the same time with an aim to  replace the All-India Muslim Personal Law Board and the Babri Masjid Action Committee on the negotiating table on this dispute.
Rizvi got in touch with Mahant Avaidyanath to resolve the dispute amicably. In fact, Rizvi reportedly visited Mahant Avaidyanath to find a common ground to resolve the long-standing dispute.