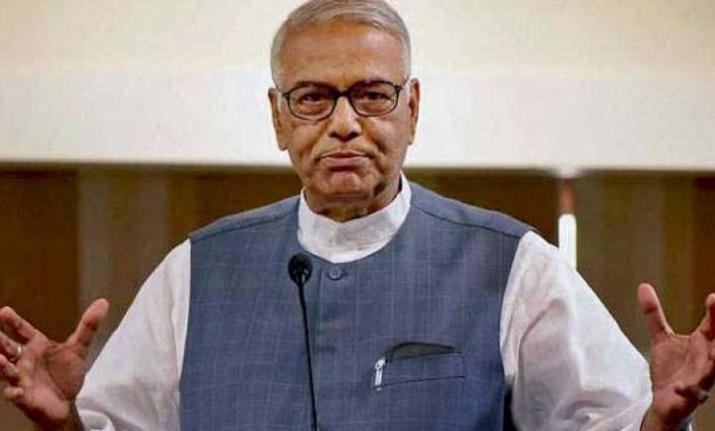 Veteran BJP leader and former Union minister Yashwant Sinha while addressing a gathering in Bihar's Patna said that he is ending all ties with the party. "Today I am taking 'sanyaas' from any kind of party politics, today I am ending all ties with the BJP", he was quoted as saying by news agency ANI.
The former Union minister said that he is taking this step to save democracy, which he said was "under threat".
Sinha even slammed the present government for 'influencing' the Election Commission and investigative agencies in the country. He accused the BJP of disrupting the Parliament session to not allow the Opposition to bring a no-confidence motion. 
Sinha further pointed out that Lok Sabha speaker Sumitra Mahajan refused to call for voting on the no-confidence motion raised by the Opposition that is "amounting to mocking of democracy."
He said, "The biggest law-enforcing body is in a bad shape. The Parliament has failed to fulfil its responsibility."
While accusing PM Modi for reducing the duration of Lok Sabha session to campaign for the upcoming Karnataka polls Sinha said, "It has never happened in any part of the country."
In a controversial statement, Sinha said, "One of Supreme Court wings has rotten to an extent that it is stinking."
He concluded his address while notifying that he will not contest from any political position in the future.
Leaders from the Congress, Trinamool Congress, RJD, RLD, Aam Aadmi Party and Janata Dal (United) were also present at the event.
Sinha, who has turned a trenchant critic of the BJP-led NDA government at the Centre, had formed 'Rashtra Manch' on January 30, saying that it will be an apolitical forum and highlight "anti-people" policies of the Centre.