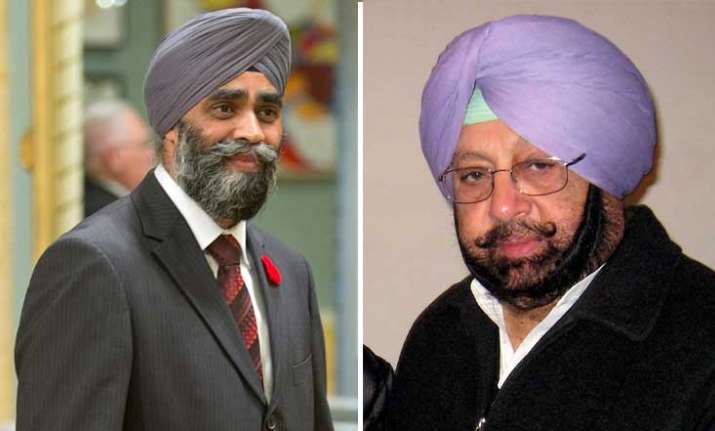 Punjab Chief Minister Captain Amarinder Singh on Wednesday said that he will not meet the Canadian Defence Minister Harjit Singh Sajjan during his India visit later this month because he is a "Khalistani sympathiser".
Captain Amarinder Singh also claimed that at least five ministers in the Canadian government headed by  Justin Trudeau were "Khalistani sympathisers" and added that  he would not have any truck with any of them.
"Harjit Sajjan is a Khalistani sympathiser," Captain Amarinder Singh told a news channel. 
Amarinder Singh also blamed these ministers for convincing  the Justin Trudeau government to not allow his entry into Canada ahead of the recently concluded Punjab Assembly elections. 
"They had prevailed upon the government to prevent my entry into Canada, where I wanted to go to meet my Punjabi brethren and not to campaign for elections," Captain Amarinder Singh said. 
Canadian Defence minister Harjit Singh Sajjan is likely to visit India later this month. It will be his first visit to India after joining Justin Trudeau government. 
Responding to a question on the ongoing beef controversy in the country, Captain Amarinder Singh said that people should be allowed to eat whatever they wanted.
On the EVM controversy, Captain Amarinder Singh differed with the central leadership of his party on this issue and pointed  out that he would not have become the Chief Minister if EVMs were tampered with.