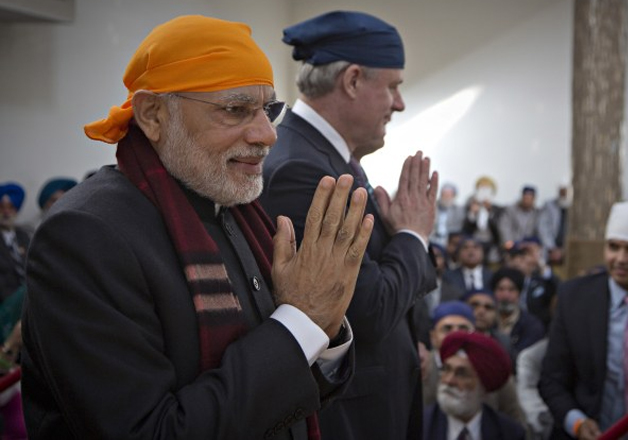 With the Punjab Assembly polls round the corner, the BJP-led NDA government at the Centre has scrapped a 32-year blacklist that banned 212 Sikh NRI families from visiting India.
The families were blacklisted by the Congress government in 80s after Operation Bluestar in 1984 and Kanishka bombings in 1985.
According to a report in The Economic Times, the decision was taken after a committee headed by Additional Secretary, Ministry of Home Affairs, examined 212 cases of a total of 324 cases.
Rest of the cases are under consideration and may be deleted as well, the ET report said.
The NRI Sikhs affected by this ban are residents of the United States, UK and Canada.
It is worth mentioning here that the decision to lift the ban comes a year after PM Narendra Modi's visit to Canada in April 2015. During his stay in the North American country, Sikh NRI groups had raised this issue before him and urged to reconsider the travel ban.
Initially, the Intelligence Bureau had opposed the proposal to lift the ban but the Prime Minister's Office (PMO) intervened and constituted a committee to re-examine each case.
Explaining about the cases, one official privy to the development said that many of the blacklisted names were arbitrary and the blacklist was never publicly acknowledged. But following several visa denials over the years, Sikh NRI groups started voicing opposition against this 'discrimination'.
The idea, official said, is to bring these people back into the mainstream as part the Indian Constitution.