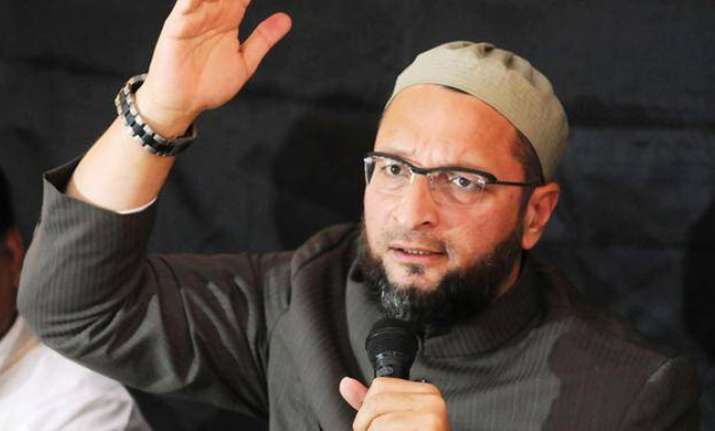 While welcoming the Supreme Court's verdict on national anthem, All India Majlis-e-Ittehadul Muslimeen (AIMIM) chief Asaduddin Owaisi today wondered whether it will help boost the feeling of patriotism.
The Supreme Court today asked all cinema halls across the country to play the national anthem before the screening of a film and added that everyone present must stand to pay respect to it.
Reacting to the Supreme Court's order, Owaisi said that the Prevention of Insults to National Honour Act, 1971 and the Union Home Ministry's advisory regarding the national anthem do not talk about citizens required to stand up when the anthem is being rendered. 
He advised the government to amend the law and revise the advisory.
The act prohibits desecration of or insult to the Constitution, national anthem, flag and the country's map. "It (the directive) is alright and it has to be followed.
"But the question is whether it requires people to stand up when the anthem is being rendered? Will this help see rise in patriotism or nationalism?" Owaisi asked.
Referring to a report about a disabled person being beaten up for allegedly not standing up while the national anthem was being played at a multiplex in Goa last month, Owaisi sought to know "what can be done in this regard".
"What I believe (is that) children should be taught about (respecting anthem) from very young age... The government needs to amend the 1971 act and correct the MHA advisory," the Hyderabad MP said, adding that he was for patriotism.
(With PTI inputs)