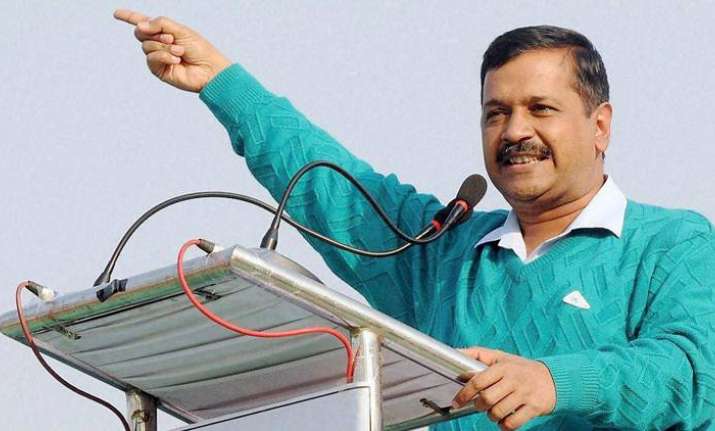 Campaigning for the upcoming Municipal Corporation of Delhi (MCD) elections, Chief Minister Arvind Kejriwal on Sunday declared that AAP will make Delhi look like London if voted to power in the upcoming municipal polls. 
Addressing a public rally at Uttam Nagar here, Kejriwal said the BJP-run municipal bodies had thoroughly failed to keep the national capital clean.
He said both the Congress and the Bharatiya Janata Party had controlled the Municipal Corporation of Delhi for 15 long years but had nothing to show in terms of a clean Delhi.
"In the assembly polls you gave us 67 seats but this time do not leave any such gap. If we win the MCD polls, we will spruce up Delhi and make it look like London within a year," he said.
He said it was the duty of the municipal body, not the Delhi government, to keep the city clean.
Elections to the three wings of the municipal corporation are due later next month.
Kejriwal said the reason why the AAP-run Delhi government had been able to achieve a lot in the health, education and other sectors was because it refused to compromise with corruption.
He admitted that he "fought a lot" with the central government but made it clear that he fought for the people of Delhi, "not for the sake of my children and wife".
Kejriwal claimed that his government's achievements on many fronts in the past two years far surpassed the achievements of the BJP-run governments in Madhya Pradesh and Chhattisgarh in the last 10-15 years.
The AAP leader was speaking at an event to mark the inauguration of sewer and drains in Uttam Nagar, a thickly populated area in west Delhi.