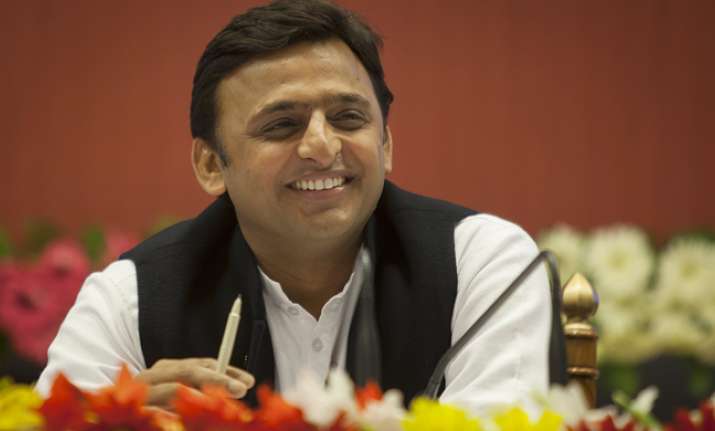 The ongoing war between the father-son duo of Samajwadi Party, each led by Mulayam Singh Yadav and Akhilesh Yadav, the Election Commission has ruled in favour of son and incumbent CM Akhilesh and awarded him the 'cycle' symbol, sources said. 
The decision has been arrived at by the poll body, sources said, though it is yet to be officially communicated. 
Earlier, Mulayam had hinted that he would move court if the EC decision does not go in his favour. 
However, it is worth noting that the decision of the poll body can not be challenged in any court of law, constitutional experts say. 
The party patriarch had said that he would contest against Chief Minister in the assembly elections if he does not "listen" to him. 
Mulayam accused Akhilesh of having a "negative approach" towards Muslims, a loyal vote bank of the Samajwadi Party for years.  
"Akhilesh is acting at the behest of Ramgopal (Yadav). If he does not listen, I will fight against him," Mulayam, a Lok Sabha member from Azamgarh, told party workers.  
Ram Gopal, a member of the Rajya Sabha and Mulayam's cousin, has sided with Akhilesh in his fight for control over the party.  
The SP founder alleged that Akhilesh had a "negative approach" towards Muslims and that he was playing into the hands of Ramgopal Yadav, who was working "on directions of BJP".  
"I will live for Muslims and die for them. When it comes to Muslims' interest, I will also fight against him (Akhilesh)", he said.  
"I have always stood for protecting the interest of the Muslims. When I ensured appointment of a Muslim as the state's Director General of Police (DGP), Akhilesh did not talk to me for 15 days. He did not want any Muslim on this post. It sent an anti-Muslim message," Mulayam said.  
The Samajwadi Party supremo said he had made many sacrifices to build the party and Akhilesh sacked several ministers including a woman without valid reasons.  
Mulayam had sprung a surprise earlier this month when he said Akhilesh will be the chief minister if party retained power after the assembly elections, extending an olive branch to his recalcitrant son. However, Akhilesh and Ramgopal Yadav, a key stretegist of the party, have steadfastly rejected the overture.  
Akhilesh reportedly demanded that he be allowed to continue to lead the party for the next three months, a demand that was rejected by Mulayam.  
Amid reports that the Akhilesh camp enjoyed support of a majority of party delegates, MPs and legislators, Mulayam indicated he may move the court if the party's name and election symbol was allotted to the rival camp by the Election Commission.  
Earlier in the day, Mulayam reached the residence of his younger brother and state SP president Shivpal Yadav.  
Interestingly, he also called Naresh Uttam, who has been appointed party state president by Akhilesh, and he was present during Mulayam's address to partymen.  
Mulayam said he was trying his best to save the party and slammed Akhilesh for "not understanding things".
(With PTI inputs)