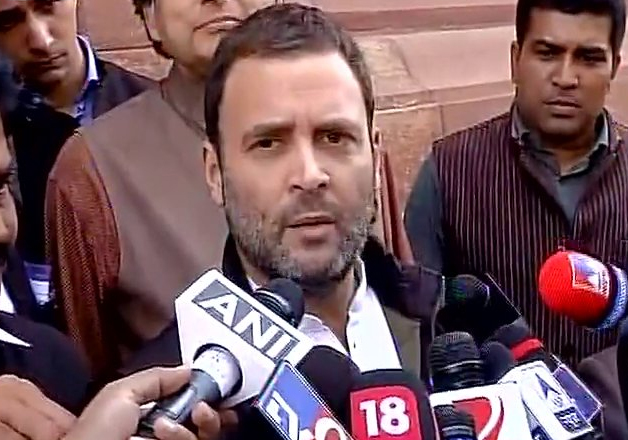 Congress vice-president Rahul Gandhi today stepped up his attack on Prime Minister Narendra Modi over the demonetisation drive and challenged the Prime Minister to come to the Parliament for a debate. 
Speaking to reporters, Rahul said that 'it will be interesting to see what emotions PM Modi displays when he arrives in the Parliament'. 
"Sometimes he laughs and sometimes he cries outside the Parliament. The Prime Minister should come to the House and participate in the debate," Gandhi told the media here.
He said that the matter will get clarified itself once the Prime Minister comes to the Parliament and discusses the issue with opposition parties.
He said that Modi attended Rajya Sabha proceedings on Thursday but did not participate in the debate.
Rahul's remark comes hours after PM Modi, during a book launch event, said that those who criticised demonetisation were not sad that the government was unprepared but because they did not have time to prepare for it. 
Opposition parties have consistently been demanding that Prime Minister be present during the debate and he should reply to opposition parties' question.
Both the Houses again witnesses a chaos today with opposition demanding apology from the PM for saying that demonetisation was being denounced because its critics had been tripped by the sudden announcement.