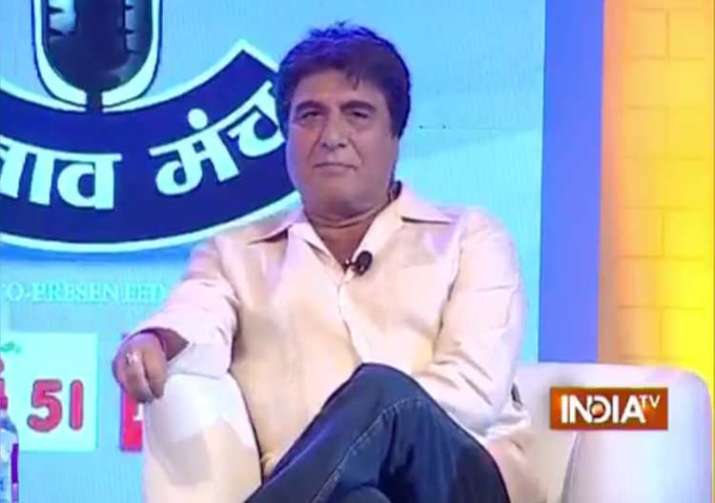 Uttar Pradesh Congress president Raj Babbar on Friday questioned why farmers are dubbed as thieves and robbers for lifting cots while businessmen like Vijay Mallya are called as defaulters.  
"For 27 years, farmers of Uttar Pradesh are going through such a phase that he is taking away petty things like khatiya (cot). We can see that farmer took away khatiya. Some call them thieves, some call them robbers. If Mallya runs away with billions, he is called a defaulter but a farmer is called names," Raj Babbar said at India TV conclave 'Chunav Manch' in Lucknow.  
We must see the good side of #RahulGandhi's khat panchayat: @RajBabbarMP #chunavmanch pic.twitter.com/g2UCdQGyKi

— India TV (@indiatvnews) September 16, 2016
He was reiterating Rahul Gandhi's remarks where he took a dig at the present system saying that while big industrialists like Vijay Mallya who fail to repay bank loans of crores of rupees are called defaulters, farmers taking away cots are dubbed as thieves. 
Rahul, who is undertaking about a month-long 2500-km mahayatra from Deoria to Delhi that started yesterday, is highlighting the plight of farmers. 
As part of the yatra, "Khaat Sabha" (Charpoy meetings) are being organised for Rahul to interact with farmers. In several rallies, farmers were seen taking away cots while leaving the venue.  
Commenting on ongoing feud in Samajwadi Party, Raj Babbar said, "History is the proof that whenever power is distributed among the family members, then incidents like these happen." 
The actor-turned-politician said that 12 governments came in UP in last 27 years since 1989 promising development but did not fulfil their promise.  
12 governments achieved nothing in 27 years in #UttarPradesh: @RajBabbarMP #chunavmanch pic.twitter.com/fO4XqCKutJ

— India TV (@indiatvnews) September 16, 2016
Raj Babbar also got into a heated argument with Union Minister Anupriya Patel over the latter's attack on the Congress over dynasty politics. "Anupriya Patel's father was also a politician. She is where she is because of her parents," he said countering her.